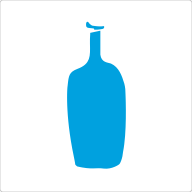 This job is no longer active
---
1. Sales Operation Support
매출 관리 업무(발주 확인, 매출자료 업데이트, 출고요청, 인보이스 발행)
- 협력사 포털 관리(신상품 등록, 정보 업데이트 등)
- 온라인 파트너사 관리(노출 관리, 고객 후기, VOC, 하자 상품 관련 등)
- 오프라인(매장별 상품 진열, 현장 방문을 통한 판매 교육 등)
Sellout & Stock status 모니터링 및 발주 관리(매장별/주/월)
2. Product Sourcing Support
Import/Inventory management
생산 / 물류 / 마케팅 / 파이넌스 관련 각 부서와의 긴밀한 소통 및 협업
CPG 상품에 대한 오너쉽을 가지고 Café team과의 협업
Requirement and preference
경력 : F&B, 식품, 프랜차이즈 비즈니스 4~5년, 해당 업무 경험 최소 2년 경험자
커피 또는 외국계 수입브랜드음료 관련 B2B 영업 유경험자
온/오프라인 판매 경험 보유자
로컬 생산/신규 사업 관련 경험 우대
온라인/백화점 영업 경험 우대
글로벌/프리미엄 브랜드 비즈니스 경력 우대
Sales / MD 경험자 우대
업무상 영어 사용 가능자
The
Consumer Packaged Goods (CPG)
team enables our guests to enjoy Blue Bottle in far-flung places or on-the-go by distilling our unique cafe experiences into portable forms. Our beloved CPG products such as Cold Brew Cans and Merchandises, are gaining fans quickly and we are excited to bring them and other new products to more and more people.
As CPG sales specialist in Korea team, you will help Blue Bottle Coffee in its mission by involving to overall CPG business (sales, process, guideline, operation and management) and supporting CPG projects that enables the CPG manager to be more effective and agile. This role is not limited to B2B sales form. Instead, you will be able to take a role for new projects which are for overall CPG business in Korea. We have a tight-knit and talented Korea team, and are looking for phenomenal people to join us and develop their skills and careers further by co-working with us.
You will:
●
Work with both internal & external stakeholders (i.e. production, third-party warehouse, finance/accounting, BX/GX and Business Partners)
●
Responsibility on sales target achievement as a CPG team member
●
Cooperate with our partners (Existing/Potential) in a timely and accurate manner as a representative of Blue Bottle Coffee
●
Operational support of overall CPG business in Online/Offline (Partner's portal management, Product/Content's exposure guide following our 4P strategy)
●
Track/Update on the sales side (Forecast, MTD & YTD selling, sellout, invoice, return etc), mainly collaborating with Production team(Securing proper inventory, sales order, delivery, shipping schedule, production & packaging etc) and with finance team, Cafe team, BX team to be synced with CPG status.
●
Response on VOC, Routine check-up of consumer feedback and discuss the matter raised with relevant internal stakeholders to improve product/service quality.
●
Collecting Market trend/News/Partner's sales activity status, training their sales staffs through on-site visit if required.
●
Take a part for new CPG product development and release to Korea market for sustainable business growth of BBCK.
●
Continuous efforts for creating new business models
●
Raise the bar and Inspire others in Korea team with making good examples in your work by having an attitude as one of Blue Bottler.
You are:
●
A collaborator who values and builds upon perspectives other than your own
●
An exemplary communicator --you are always professional and friendly whether to colleagues or external parties even in difficult situations
●
Highly organized and detail-oriented, able to prioritize while not letting anything drop
●
Obsessed with the details, extremely accurate and motivated by getting it right every time
●
Self-driven and take the initiative to get things done and even go beyond
●
Always a team player and celebrated for your positive energy and attitude
●
Experienced in and excited by working in a fast-paced, fast-changing work environment
You have:
●
Total 4~5 years career and related career experience at least 2years required.
●
Sales, Sales & Marketing, B2B sales, Wholesales
: Working as a Brand manager, Assistant Brand manager, Sales consultant, assistant operation manager or operation specialist which your job titles could be called by many different names, but the solid working experience should be based on below industry
●
Food & Beverage experiences (coffee related experience is a plus)
: Global F&B brand (non-alcohol) or agency which operates retail, online and/or B2B business
: Domestic F&B brand or distributor which operates retail, online and/or B2B business
●
Communication in English should be workable