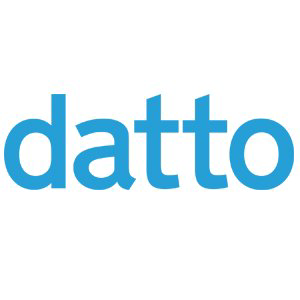 This job is no longer active
---
Datto, the world's leading provider of IT solutions delivered through managed service providers, is looking for a Product Support Expert to join a growing team. Datto is a creative company at its core and is an exciting and dynamic workplace. We're 100% focused on our managed service provider partners and believe that with the right technology, managed service providers can change how businesses around the world operate. Datto provides data protection, business continuity, networking, business management, and file backup and sync products that empower and protect the clients of our 14,000+ partners. We're headquartered in Norwalk, Connecticut and have 22 offices worldwide.
An application support expert supports software applications and technologies to a specific target audience within Datto's suite of SaaS products. These technicians should understand high-level technologies that affect the usage of these products and help interpret feedback from end-users or address other issues such as account, configuration, and education cases. The application support expert is part of a range of CX staff devoted to making sure that existing Datto software architecture within a business is working well and being used efficiently. Most application support technicians need to be familiar with the range of software-based technologies most commonly used in a partners environment; i.e., web browsers, SQL, Java, front-end development, .NET, etc. At the senior level, you should begin to understand advanced integrations and configurations. The main difference to how application support is approached as opposed to technical support is that application support experts are generally not listening to fix they are instead listening to recommend. This could be recommending a new product set, feature use, or a different approach to configuring.
You will report to the Product Support Supervisor.
Does This Describe You:
You pick things up quickly, are a creative problem solver and love to collaborate.
A Look Inside the Job:
Seek successful resolution of customer inquiries received through multiple communication channels primarily by receiving calls from partners and calling partners back via phone
Support, log, categorize, prioritize, and track incidents reported by customers
Maintain a high level of customer satisfaction and adherence to partner service level agreements
Log all customer contact in the support ticketing system, maintaining complete and accurate information
Develop strong product and business expertise of Datto products
Develop strong understanding of Datto customer requirements and processes
Identify and resolve issues
Work collaboratively with team members to ensure timely responses and resolutions to customer problems
Work collaboratively with internal partners to manage customer interactions
Support a positive team culture based on Datto values
Identify and report knowledge gaps to SPSE a PSE2
Help with sharing, updating and creating knowledge resources
May be involved with special projects/special team support Intermediate degree of comfort with complex integration environments across a variety of configurations
Accept feedback to improve skills and further development
About You:
An Associate's or Bachelor's degree in Business Administration or Information Technology is preferred, but equivalent experience is also acceptable
Motivated by learning new things and grow in an environment filled with learning new technologies including virtualization, cloud computing, ZFS file systems, scripting, and Linux command line
1-3 years of Product Support or related work experience
You know how to juggle tasks
Computer literacy skills: Basic Networking knowledge, Experience configuring routers/switches and basic networks, Knowledge of Windows operating system, basic configuration, hardware, RAID, file sharing, and VSS aware backup
You excel at working through difficult or stressful customer issues
You can approach support issues from a training perspective if needed
Patience, positive attitude, noticing the little things, being a thoughtful team player and a good sense of humor are a must!
Bonus Points:
Experience working within the Linux command line and scripting MAC experience
At Datto, we believe our employees are our greatest asset and offer all full-time employees a wide-ranging benefits package, including:
Comprehensive health-care benefits

Flexible paid time off policy

Free food, drinks, and fresh organic fruit

Charity match program

Transit subsidy in select cities

Education reimbursement

And more!
By submitting an application, you acknowledge we will process your data in order to consider you for the position you apply for and for other open positions within our company for which you may be suited. We collect and store your data in accordance with our Recruiting Privacy Practices.
Datto is an equal opportunity employer.