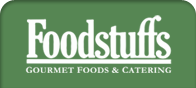 Apply Now
---
Foodies is a place where almost 25,000 people are proud to work. Over the past 100 years we've built up a network of almost 350 PAK'n'SAVE's, New World's, Four Squares and Gilmours stores across the North Island.
Come and help pay our team! As a Payroll Specialist you'll be working with an awesome payroll team to provide Foodstuffs North Island stores with and exceptional payroll service.
A little about the role
You'll work with the team to ensure that the payment of wages and salaries is performed in a timely and accurate manner. You'll ensure that all payroll related activities are completed accurately and are compliant with the relevant legislation and organisational policies.
A little about you
To smash this role out the park, you'll have worked in a payroll environment before. Ideally you'll have PayGlobal but if you don't, don't worry, we can teach you. With a good understanding of NZ Holidays Act, employment legislation and general payroll practices, you'll be a doer who is capable of delivering high volumes of quality work, while being flexible to respond to incoming requests. A confident communicator, you'll be collaborative, curious and comfortable working independently as required.
What's in it for you?
A wide range of benefits with the opportunity to learn from some world class grocers, building your career in one of NZ's leading retailers. We are based in brand new offices in Mangere (near the airport) with loads of free parking, a mini mart for those afternoon cravings and a café that makes great coffee (or smoothies!). We are big on work life balance and as such have flexible working opportunities to allow you to get the most out of life!
About us
We're committed to doing our part for our people, planet and the communities so that we can make New Zealand a better place for future generations.
Experience awesome. Achieve Awesome. Be awesomely you.
We're proud to have a focus on Diversity & Inclusion here at Foodies and welcome applications from you all regardless of who you are or what you do. We welcome courageous behaviour, encourage togetherness, inspire our people to be their best selves in our Foodies whānau, but most importantly we celebrate our people - our taonga, every day for being uniquely them.
If you've got the skills we need, we'd love to hear from you.