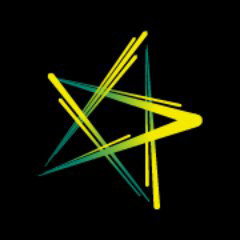 Apply Now
---
Disney+ Hotstar is the fastest growing entertainment brand in India with one of the largest subscription services in the country, and millions more accessing quality entertainment that's available free. Over the past six years, Disney+ Hotstar has been instrumental in shaping how Indians consume their favourite content, migrating audiences at scale from television to a device of their choice.
ABOUT THE TEAM
We are seeking a talented and passionate Analytics & Data Science Manager to help scale Hotstar advertising business. This is a high-impact position where your analytical insights, data skills and algorithms built will have a direct impact on revenue. The perfect candidate will have experience leading and managing a rockstar analytics team, will have worked with large and complex data, and will have a track record of driving data-informed decisions. You have a proven record of managing senior stakeholders within the organization. You have the ability to collaborate, work cross-functionally and communicate effectively across multiple business functions.
YOUR KEY RESPONSIBILITIES
Lead a data science & analytics team focusing on Hotstar Ads
Deliver regular analyses and insights for some of the biggest advertisers to help them grow their businesses
Partner with Product and Engineering teams to identify opportunities and solve problems
Inform, influence & support sales, strategy & operations teams with the help of data
Work with strategy, operations teams to build GTMs & campaign delivery plans
Build/maintain/own reports, dashboards to track key metrics
Find opportunities to help business and build data science products
Define metrics & design A/B experiments to support product launches
Partner with third parties to enrich Hotstar data
WHAT TO BRING
9+ Years of experience in business analytics, data science & big data
5+ years experience managing a team of analysts, data scientists
8+ years of experience with SQL. Should be able to write complex queries efficiently
Fluency in Python, R or other programming languages ( 5+ years experience in Python, Spark, R)
Knowledge of distributed frameworks like Spark, Impala etc & AWS
In depth understanding of advanced statistical techniques & A/B testing
Understands product planning, prioritization & strategy building
Experience and familiarity with AWS (EC2, S3)
Experience with web analytics tools like Amplitude, Google Analytics etc & data visualization tools
Experience in managing C-suite stakeholders
Experience in cross-functional partnerships with Engineering, Product & Business teams
Have prior experience in presenting complex analysis & technical details in simple & layman terms to senior management
Experience in driving projects to completion autonomously
Excellent organizational, interpersonal, and communication skills (both written and verbal)
Graduate/Post-Graduate Degree in Mathematics, Statistics or Engineering
Experience in AdTech/Media/OTT is a plus
OUR VALUES
We are customer obsessed
We are audacious in vision and action
We encourage honesty and open dialogue
We respect everyone and every point of view
We make objective and data-driven decisions
We believe trust and accountability go hand-in-hand
We invest in each other's growth
We bring our A-game and nothing else
We take charge and get it done
THE PERKS
The glory. Almost too much responsibility
No dress code. Unlimited leave. A fun-life balance
A ticket on our rocket ship to the moon 🚀
WHO WE ARE AS AN EMPLOYER
We are an equal opportunity employer and all qualified applicants will receive consideration for employment without regard to race, color, religion, sex, national origin, gender identity, disability, protected veteran status, or any other characteristic protected by law. We will consider for employment qualified applicants with criminal histories consistent with applicable law.
WHO WE ARE AS A COMPANY
Disney+ Hotstar is one of the fastest growing video-on-demand services. Scratch that. We're Disney+ Hotstar. The go-to destination for over 300 million active users who seek anything from award-winning English shows and movies to regional content to live sports. Basically, those that seek everything. Our mission is to revolutionize internet entertainment through smart personalization, and by building a global video platform that takes over the world wide web and the whole wide world.
#Non-tech