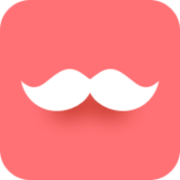 Apply Now
---
YOUR NEXT STEP IS AT RAPPI!
Rappi is one of the first Latin American unicorns and a start-up that continues to focus on growing and making life easier for our users. As a company, we seek to continue improving the services we already offer, add more to our offer and continue expanding throughout the Latin American continent.
No Rappi, nunca há dois dias iguais. Adoramos aprender e melhorar, trabalhar arduamente por um bem maior e nos esforçar para ser Supper App da América Latina.
Estamos em busca de um Assistente de Operações que tenha senso de dono! Tem que amar construir marcas e querer fazer a diferença em uma empresa em pleno crescimento, de alta intensidade e cheia de oportunidades. Atitude é o principal diferencial, sabendo equilibrar o pensamento estratégico e a capacidade de execução. Agilidade, organização com perfil analítico.
Nós entregamos amor em tudo, desde compras e refeições dos restaurantes top de sua cidade, até dinheiro e teste covid. A Rappi está crescendo a um ritmo acelerado e essa posição é crucial em nossa busca por pessoas fantásticas que contribuam para essa história!
O que você irá fazer
Atendimento de entregadores;
Estruturação de relatórios de maiores dificuldades e questionamentos;
Trabalhar em time junto com os demais membros da equipe de operações com o objetivo de sempre melhorar os indicadores de serviço da cidade;
Gerenciar e alocar os pedidos;
Incluir informações em sistema.
O que esperamos de você
Desejável experiência com operações / logística;
Perfil analítico e orientado a resultados;
Facilidade de trabalhar em time;
Proativo;
Solucionador de problemas.