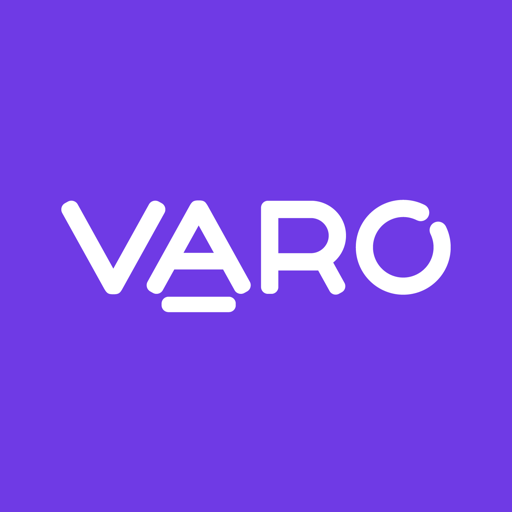 Apply Now
---
Varo is an entirely new kind of bank. All digital, mission-driven, FDIC insured, and designed for the way our customers live their lives.
We are seeking a senior policy and government relations expert to join us. You will have experience managing complex and technical policy matters, seeing around corners to spot challenges and opportunities, working across teams to understand business priorities, product roadmap, and marketing plans to promote positive customer and business outcomes, and advocating on behalf of issues at the intersection of financial services and technology. You will have responsibility for developing our global public policy positions and priorities for Varo, internal and external policy events, and executive-level communications, including drafting policy briefings. You will analyze and track public policies and legislative and regulatory issues that are critical to our business, drive the creation and refinement of strategic policy positions, prioritize policy interests against business objectives, and work in conjunction with other teams to advance our interests with legislators, community groups and regulators and to ensure that Varo's vision of economic empowerment and access to financial systems is well represented at all levels of government and across various stakeholders. You will represent Varo in a variety of internal and external settings. You will build advocacy coalitions with our industry and public policy partners. The strength of your relationships with these groups and your policy smarts will enable you to effectively promote Varo's policy interests. To top it all off, you will be experienced at managing crises and rapid change.
What you'll be doing
Serve as a trusted colleague to other senior leadership team members so that the public policy strategy will be in support of business strategy and Varo consumer needs
Serve as an advisor on public policy and research to the Company
Develop Varo's positions on public policy issues that affect Varo and that Varo cares about and craft positions for us that will establish us as an expert and innovator. Drive cross-functional consensus around these positions, and craft policy position documents, talking points, and other materials for internal and external communication.
Be the voice for Varo on policy both on the legislative and on the industry fronts, as well as, help successfully shape policy and advocate our policy positions in the executive, regulatory, and legislative settings
Collect and analyze data to create new knowledge and insights to help guide Varo in understanding and addressing public policy concerns
Ensure consistent application of compliance with Varo's policy positions
Creatively partner with industry leaders, trade associations, civil society organizations, think tanks, and other external constituents to build support for our policy positions
Monitor and analyze policy issues and developments of importance to Varo and provide strategic advice to senior company executives on these matters
Partner with product, marketing, and business teams across Varo to understand and counsel on the policy implications of strategic decisions
Develop positive relationship with the regulators and oversees our relations and interactions with them
Develop thoughtful, inclusive, and cohesive responses to incoming policy hurdles
Maintain fluency on a variety of regulatory and policy issues including financial regulation, small-dollar lending, cryptocurrency, decentralized finance, new technologies, consumer protection, tax, open banking, and data privacy.
Work closely with our communications team to create and execute compelling communication strategies around our policy priorities
Oversee the Community Reinvestment Act (CRA) strategy and program and execution of elements of our Impact Platform through the CRA Officer as a direct report.
Work with and help manage outside consultants
Exercise the highest ethical standards in all aspects of the work
You bring the following required skills and experiences
A Bachelor's degree in public policy, leadership, political science, economics, government finance, or related field and a graduate degree in public policy, government, public administration, law, or related field, strongly preferred.
Minimum seven years with significant responsibilities in public policy-focused work, law, research, government affairs, economics, and government service or related fields.
Experience in policy and working with government officials, industry partners, and civil society organizations
Preferably, has taken a company through an IPO
A love of technology and a passion for Varo's values and mission of expanding financial inclusion and opportunity
Understanding of state and federal policy development processes
Skilled at advocating complex policy positions before a wide variety of audiences, persuasively and diplomatically
Ability to work with leading experts in the field of state and federal policy, including researchers, policy experts, program providers, and private sector representatives
An inspirational thought-leader who strives for their work to make an impactful change for social good
Highly collaborative, low ego - able to work effectively across all business units in a fast-paced team environment
Excited about being hands-on and scaling a rapidly growing business
Exceptional and persuasive communicator; written, oral, interpersonal, and presentation
Ability to make decisions in a changing environment and anticipate future needs
Action and results-oriented
Highly effective oral, written, and interpersonal communication skills
About Varo
Varo launched in 2017 with the vision to bring the best of fintech into the regulated banking system. We're a new kind of bank – all digital, mission-driven, FDIC-insured, and designed around the modern American consumer.
As the first consumer fintech to be granted a national bank charter in 2020, we make financial inclusion and opportunity for all a reality by empowering everyone with the products, insights, and support they need to get ahead. Through our core product offerings and suite of customer-first features, we aim to address a broad range of consumer needs while profitably serving underserved communities that have been historically excluded from the traditional financial system.
We are growing quickly in our hub locations of San Francisco, Salt Lake City, and Charlotte along with colleagues located across the country. We have been recognized among Fast Company's Most Innovative Companies, Forbes' Fintech 50, and earned the No. 7 spot on Inc. 5000's list of fastest-growing companies across the country.
Varo. A bank for all of us.
Our Core Values
- Customers First
- Take Ownership
- Respect
- Stay Curious
- Make it Better
Varo is an equal opportunity employer. Varo embraces diversity and we are committed to building teams that represent a variety of backgrounds, perspectives, and skills. All applicants will be considered for employment without attention to race, color, religion, sex, sexual orientation, gender identity, national origin, veteran or disability status.
Learn more about Varo by following us:
Beware of fraudulent job postings!
Varo will never ask for payment to process documents, refer you to a third party to process applications or visas, or ask you to pay costs. Never send money to anyone suggesting they can provide work with Varo. If you suspect you have received a phony offer, please e-mail
[email protected]
with the pertinent information and contact information.