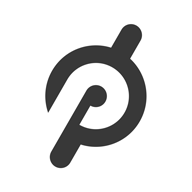 Apply Now
---
ABOUT THE ROLE
Reporting to our VP Design, the Senior Manager, Design Operations will partner with our design leadership team to support the scaling of the software and ecommerce product design teams. This is done by constantly amplifying the value of design by bringing in the right people at the right time, providing clear responsibilities and workflows, and liberating designers to focus exclusively on user experience. The Senior Manager, Design Operations believes that this can only happen in close collaboration with the Product, Design, and Engineering disciplines and their operations counterparts. You'll manage a team of 4-6 Design Ops Managers and Content Ops Coordinators, with a commitment to drive our process, forecast work, manage resourcing, lead day-to-day project flows, oversee budgets, support team health, and facilitate anything that allows creative teams to focus on what they do best.
YOUR DAILY IMPACT AT PELOTON
Establish and grow the vision and strategy for the next phase of Design Operations at Peloton

Collaborate closely with Directors of Product Design to identify ideal ways to support, retain, and grow Product Designers, Content Designers, Content Ops Coordinators and Design Prototype Engineers

Collaborate closely with ProductOps, ResearchOps, and TPM to sustain operational parity and excellence across all of Peloton

Collaborate closely with the People team to align incentives for Designers at Peloton with the rest of the organization

Hire, promote, train, mentor, develop, and remove roadblocks for the team across Design Ops and Content Ops

Ensure consistency in tooling and workstream tracking

Empower team leaders to make tradeoffs and prioritization decisions

Oversee the creation and maintenance of support materials and learning programs that level up Peloton's Designers

Introduce beneficial methodologies and shared vocabulary that aid Peloton's Designers in their day-to-day work

Develop external expertise in the area of Design Operations

Be a champion of design internally

Be a champion of Peloton's design culture externally, helping to recruit and grow the best designers in the world by evangelizing a design culture and approach designers are excited and inspired to work within
YOU BRING TO PELOTON
6+ years in design leadership, design management, and/or design program management roles

Proven design leader with experience managing and developing a design team and removing roadblocks in complex organizations

Demonstrated track record of driving company-wide program implementation and/or strategic alignment efforts

Experience facilitating roadmap planning for a medium - large sized design organization, including related financial targets

Ability to manage multiple projects and duties simultaneously in a fast-paced organization

Proven ability to build trust with and influence partners of multiple seniority levels, across technical roles, customer-facing roles, and executives

Mastery in creating effective clarity and structure out of ambiguity

Strong prioritization and focus, including comfort making tradeoffs with incomplete information

Adept at thinking strategically and maintaining a big picture perspective

Passion for high quality products and their impact on Peloton members
BONUS
Prior experience working closely with and/or managing Content Ops
Prior experience working closely with and/or managing Design Systems
Experience operating in a global workforce, understanding the nuances that come with international HR compliance, etc.
#LI-CM1
#LI-Hybrid
ABOUT PELOTON:
Peloton is the leading interactive fitness platform globally, with a passionate community of nearly 7 million Members in the US, UK, Canada, Germany, and Australia. Peloton makes fitness entertaining, approachable, effective, and convenient, while fostering social connections that motivate its Members to commit to their fitness journeys. An innovator at the nexus of fitness, technology, and media, Peloton reinvented the fitness industry by developing a first-of-its-kind subscription platform that seamlessly combines the best equipment, proprietary networked software, world-class streaming digital fitness and wellness content, and best-in-class fitness experts and Instructors..
Peloton is an equal opportunity employer and committed to creating an inclusive environment for all of our applicants. We do not discriminate based upon race, religion, color, national origin, gender (including pregnancy, childbirth, or related medical conditions), sexual orientation, gender identity, gender expression, age, status as a protected veteran, status as an individual with a disability, or other applicable legally protected characteristics.
Please be aware that fictitious job openings, consulting engagements, solicitations, or employment offers may be circulated on the Internet in an attempt to obtain privileged information, or to induce you to pay a fee for services related to recruitment or training. Peloton does NOT charge any application, processing, or training fee at any stage of the recruitment or hiring process. All genuine job openings will be posted here on our careers page and all communications from the Peloton recruiting team and/or hiring managers will be from an @onepeloton.com email address.
If you have any doubts about the authenticity of an email, letter or telephone communication purportedly from, for, or on behalf of Peloton, please email [email protected] before taking any further action in relation to the correspondence.
Peloton does not accept unsolicited agency resumes. Agencies should not forward resumes to our jobs alias, Peloton employees or any other organization location. Peloton is not responsible for any agency fees related to unsolicited resumes.