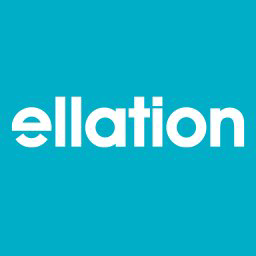 Apply Now
---
Who We Are
We're a cast of characters working to shine a spotlight on anime. Crunchyroll is an international business focused on creating both online and offline experiences for fans through content (licensed, co-produced, originals, distribution), merchandise, events, gaming, news, and more. Visit our About Us pages for more information about our collection of brands.
About The Team
The Crunchyroll Accounting Team is a global organization of nearly 50 professionals working together to support all of our critical business functions and ensuring compliance with accounting standards, company policy and regulatory bodies. As part of the accounting leadership team, the Senior Manager, Accounts Payable is joining during a period of significant transformation and will have an opportunity to help build out a world-class team and processes to help the company achieve our ambitious goals for global growth in both the near and long term.
Crunchyroll COVID-19 Hiring Status
Crunchyroll employees are currently working from home, and we are still conducting remote interviews and hiring during this time. This role is expected to start remotely, and we'll work closely with you as we understand every person has unique circumstances.
Location: Dallas
Our Dallas office, home to production facilities and more, is located in the newly constructed Cypress Waters campus in the center of the Dallas Fort Worth area.
About The Role:
The Senior Manager, Accounts Payable will support the Global Controller's organization by leading the accounts payable team. The role requires strong analytical capabilities, and the ability to effectively connect with accounting and finance team members and external customers. Additionally, the Senior Manager, Accounts Payable will perform with a high degree of accuracy and integrity while working under tight deadlines. This critical position has oversight responsibility for all aspects of accounts payable and related sub-processes.
A Day In The Life Of Our Senior Manager, Accounts Payable:
Lead a team of six accounts payable staff.
Provide internal and external customer service to resolve invoicing or vendor matters to ensure timely payment of vendor bills.
Possess a deep understanding of ERP systems and related sub-modules, including the development, implementation and/or maintenance of accounts payable systems and associated enhancements.
Maintains system and procure to pay procedures to ensure compliance with internal policies.
Understand business activities and objectives and make recommendations and changes to improve and support scalability in the team organization, business systems and processes.
Work effectively in a high growth environment - comfortable in both individual contributor roles and cross-functional team management roles, depending on what is required by the business at the time.
Promote a culture of continuous improvement and operational innovation and regularly interact with business leaders and senior level management on accounting matters.
Provide internal service to support employee expense reports and Concur.
Participate in month-end close and consolidation process, including review of journal entries, account reconciliations and preparation and/or review of financial reporting deliverables and flux analyses.
Develop and mentor accounts payable staff to build their professional career and enhance potential
Partner with internal and external collaborators to maintain a strong internal control environment and regularly monitor and assess risks associated with current and new processes.
Participate in ad hoc projects and initiatives
About You:
5+years experience leading successful accounts payable teams.
Experience with general ledger functions, heavy month-end/year-end close process, operational accounting (A/P, A/R). and cash flow reporting and modeling
Hands-on experience with SaaS ERP systems like NetSuite or other similar ERP systems.
Ability to present complex ideas in a clear, concise fashion to both technical and non-technical partners
Ability to work in a multifaceted accounting department, successfully juggling daily responsibilities, projects and deliverables
Advanced Microsoft Excel skills and experience using data mining tools
Accuracy, attention to detail and ability to work independently
Bachelor's Degree in Finance or Accounting
Must have legal right to work in the U.S.
Pluses:
Experience scaling the Accounts Payable function to align with the needs of a high-growth business
Entertainment/SaaS Industry experience
Experience in a shared services organization
Questions about Crunchyroll's hiring process? Please check out our FAQ
Please beware of recent scams to online job seekers. Those applying to our job openings will only be contacted directly from @crunchyroll.com and @ellation.com email accounts. If you have any questions of the authenticity of an Ellation or Crunchyroll job offer, please contact [email protected] before giving away any information.
About Crunchyroll
Crunchyroll connects anime and manga fans across 200+ countries and territories with the content and experiences they love. In addition to free ad-supported and subscription premium content, Crunchyroll serves the anime community across events, theatrical, games, consumer products, collectibles and manga publishing.
Anime fans have access to one of the largest collections of licensed anime through Crunchyroll and translated in multiple languages for viewers worldwide. Viewers can also access simulcasts — top series available immediately after Japanese broadcast.
The Crunchyroll app is available on over 15 platforms, including all gaming consoles.
Crunchyroll, LLC is an independently operated joint venture between US-based Sony Pictures Entertainment, and Japan's Aniplex, a subsidiary of Sony Music Entertainment (Japan) Inc., both subsidiaries of Tokyo-based Sony Group Corporation.
Our Company Values
You'll see these in action if we're lucky enough to have you:
Courage - When we overcome fear, we enable our best selves.
Curiosity - We are curious, which is the gateway to empathy, inclusion, and understanding.
Service - We serve our community with humility, enabling joy and belonging for others.
Kaizen - We have a growth mindset committed to constant forward progress.
We are an equal opportunity employer and value diversity at Crunchyroll. Pursuant to applicable law, we do not discriminate on the basis of race, religion, color, national origin, gender, sexual orientation, age, marital status, veteran status, or disability status.