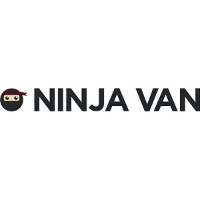 Apply Now
---
Ninja Van is a tech-enabled logistics company on a mission to provide hassle-free delivery services for businesses of all sizes across Southeast Asia. Launched in 2014, we started operations in Singapore and have become the region's largest and fastest growing last-mile logistics company, partnering with over 35,000 merchants and delivering more than 1,000 parcels every minute across six countries. In January 2018, we raised one of the largest Series C rounds ever in Southeast Asia and are well-positioned for our next phase of rapid growth.
At our core, we are a technology company that is disrupting a massive industry with cutting-edge software and operational concepts. Powered by algorithm-based optimisation, dynamic routing, end-to-end tracking and a data-driven approach, we provide best-of-class delivery services that delight both the shippers and end customers. But we are just getting started! We have much room for improvement and many ideas that will further shape the industry.
This role would be part of the Cross Border team in our Regional team. The incumbent would be looking at the continuous improvement of Cross Border's Returned to Sender fulfillment activities and the standardization of operational processes for all countries.
Responsibilities
Understand Cross Border logistical operations and map process flows for seamless execution by countries
Standardization of operations practice and methodologies
Execute, monitor and enforce operational excellence across all countries
Perform day to day operational tasks with due diligence
Develop reports and data analysis based on measurement metrics
Requirements
Diploma / Degree in Supply Chain or Logistics (preferred) or any field
2-3 years of relevant experience in Supply Chain / Logistics / Warehousing
Willing to travel to our different warehouses in SEA region on a bi-weekly basis
Intra-ASEAN subject matter expert
Submit a job application
By applying to the job, you acknowledge that you have read, understood and agreed to our
Privacy Policy Notice
(the "Notice") and consent to the collection, use and/or disclosure of your personal data by Ninja Logistics Pte Ltd (the "Company") for the purposes set out in the Notice. In the event that your job application or personal data was received from any third party pursuant to the purposes set out in the Notice, you warrant that such third party has been duly authorised by you to disclose your personal data to us for the purposes set out in the the Notice.