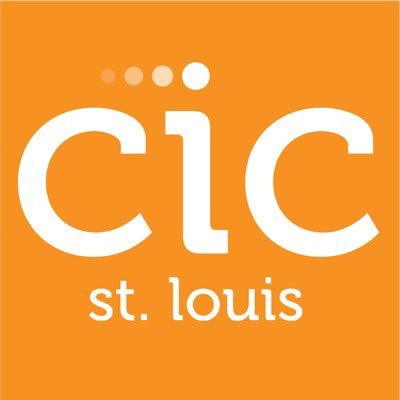 Apply Now
---
Do you love meeting new people, working in a fast-paced environment, and building something new from the ground up? We are seeking a highly capable, self-directed individual with strong leadership and managerial capabilities to oversee CIC Health's Implementation Team. This is a great opportunity for someone who is excited about taking on a new challenge, making an impact in the fight against COVID-19, and managing relationships with potential partners and clients.
While it's not expected that you will know our business at the outset or have aptitude in all the areas included below, we do expect you to grasp new concepts quickly, work well with people, and bring an attitude of focused dedication to ensure the operational success of CIC Health.
ABOUT CIC HEALTH
CIC Health is a subsidiary of CIC working on assurance testing. This initiative was created at the onset of COVID-19 as an effort to keep clients safe at CIC. Since then, our mission has grown to provide easily accessible and affordable testing to those who are interested in participating. Our responsibility to our clients and community include delivery of reliable COVID-19 testing. This could include coordinating the logistics around testing, physically mailing kits, or simply brokering a relationship between the client and other partners. The work is highly variable and changes as the pandemic continues.
You can learn more about our offerings
here
.
ABOUT CIC
Founded in 1999, CIC's mission is to improve the world by helping exceptional entrepreneurs innovate better and faster. We offer carefully curated working environments that combine private, secure offices alongside shared amenities in locations across Boston, Cambridge, Miami, Philadelphia, Providence, Rotterdam, St. Louis, Warsaw, and Tokyo and are growing into other cities, within the US and abroad. We currently serve 2000+ startups, growth companies, and branches of larger organizations, representing for-profit, mission-driven, and non-profit sectors across a wide array of industries. The spaces are purposefully designed and built for innovation, featuring tailored workspaces such as biotech and robotics laboratories, and bring together frequent, large gatherings of the best and brightest innovators and entrepreneurs.
CIC currently has over a million square feet of space under lease and is actively pursuing campuses in additional cities globally, including Dublin, Bilbao, and Sydney, with plans to grow to 50 cities over the next 10 years. We pride ourselves on displaying a high degree of care and accuracy in everything that we do, and we work to ensure that our clients thrive every day that they are in our space. We believe that our ability to support world-changing entrepreneurs is only as good as the people who make up our teams, and as such we are looking for people who are interested in contributing to--and improving--the way we work.
We invite you to explore all our openings and learn more about our teams
here
.
YOUR-DAY-TO-DAY WORK
Operational Responsibilities
• Provide managerial support to CIC Health's implementation and customer service teams.
• Train team members on completing client requests and delegate appropriately.
• Research and implement new services, vendors, and CIC Health process improvements.
• Be aware of and responsible for the team's workload, resources, morale, and training needs; advocate for the team's needs with upper management.
• Maintain a constructive relationship with CIC Health partners and vendors.
• Monitor inventory levels (test materials, etc) with an eye to ordering/delivery timetables.
• Handle administrative tasks such as time sheets, reviews, etc.
• Support the professional development of all team members.
• Coordinate budgets for daily operations.
• Handle difficult client requests or encounters to maintain overall service quality and client satisfaction.
• Collaborate with other CIC Health teams to complete projects and share knowledge.
Team Leadership
• Thought leader for the team and advocate for the "CIC way."
• Provide an escalation path for all client issues.
• Represent implementation in interdepartmental meetings, serve as liaison, and share information in both directions as necessary.
• Represent implementation's perspective in large deal negotiations.
Direct Report Management
• Advocate for implementation team members & be responsible for assisting in their growth (on the team and beyond).
• Lead routine check-ins with direct reports to monitor workload, assign and check progress of projects, and help advance professional development goals and give feedback where appropriate.
• Manage OOOs and other housekeeping.
• Manage yearly reviews.
• Work with Talent Development to create training plan for new implementation and customer service team hires.
• Ensure intra-team communication through regular touchpoints (e.g., waitlist meeting, daily stand-ups) as relevant.
ABOUT YOU
Our ideal candidate is someone with a unique combination of skills and style to support both the other members of the CIC Health team, as well as prospective companies through email and in person interactions. If you are an articulate, ethical individual who thinks critically and understands the nuances of effective communication, and is interested in a career path in management and working with teams this might be the perfect fit. If you like to work hard, but have fun while doing it, you'll definitely enjoy the work culture at CIC Health!
You are:
• Experienced in managing teams of people, particularly in a service and/or customer-facing environment.
• Someone who gains personal satisfaction in serving others and sees the intrinsic value of mentoring.
• Naturally drawn to a "start-up" environment where the challenges of pushing for better ways of doing things is cultural.
• A collaborator and understand that clients and staff alike are on the same team, share the same goals.
• Creative, coming up with new ideas (for implementation, cust. service, etc.) and can effectively implement ways to bring them to life.
• Personable and have the capacity to build positive relationships with clients, colleagues, and vendors.
• Excited to learn all aspects of our business from the ground up and create reliable systems.
• An effective task manager and possess the ability to prioritize, delegate and manage many tasks.
• Detail oriented and have exemplary time management and organizational skills, while keeping the big picture in mind.
• A leader by example, you are happy to get your hands dirty, and clean up a mess.
• Flexible and adaptable. You are invigorated by a dynamic environment, able to pivot between multiple priorities, and can rise to the challenge with a busy and ever-evolving environment to meet changing expectations.
• A strong communicator. You're a balanced and comfortable presence around all people with a proven record of professional success, and some hard-won lessons only challenging situations or failure can teach. You communicate effectively with team members and clients alike, including under pressure. You're comfortable reaching out proactively to ensure expectations are shared and met, and comfortable speaking in front of large groups.
YOU HAVE
• A bachelor's degree or equivalent experience.
• At least 7 years of professional experience, with at least 3 years of managing teams and developing staff.
• A natural interest for helping/supporting others.
• Excellent verbal and interpersonal skills.
• The ability to work from our Cambridge Offices in Kendall Square.
If you don't meet all the requirements or qualifications but bring some other unique skills and experience that would be valuable in this role, please apply and highlight those attributes for us in your cover letter.
OUR OFFER
• Initial compensation is commensurate with experience plus 100% of the cost of a premium healthcare and dental package.
• 100% company paid premium healthcare and dental benefits.
• 100% company paid long and short-term disability, and life insurance.
• 401k (must be 21+).
• Three weeks paid vacation (more with seniority) plus thirteen holidays from the start.
ATTRACTIONS OF THE JOB
In addition to helping our clients achieve great things, we work to ensure that our employees are healthy and supported. Some of the benefits of being here include:
• Fun people in a
dynamic space
. We pride ourselves on finding driven and bright collaborators who are eager to lend their own unique skills to the team, as well as to our inspiring clientele. The number one reason CICers say they like working here is because of their colleagues!
• Personal growth. This is a great opportunity to learn and develop skills within the epicenter of the innovation community at a growing company.
• Discounted services and memberships on tools to make your life happier/healthier such as gym memberships, tech and design support, hotel stays, and other fantastic options.
• CIC Cambridge is a stone's throw from the Kendall Square MBTA Red Line stop.
• Free weekly COVID-19 testing.
CIC is committed to building teams that reflect the fabric of the cities we support. We encourage and welcome all candidates regardless of race, color, ancestry, gender identity or expression, religion, national origin, sexual orientation, age, citizenship, marital status, disability, Veteran status, or any other legally protected status. Any other human expressions and experiences not mentioned here are equally welcome. If you require an accommodation please let us know. We are proud to be an equal opportunity employer.