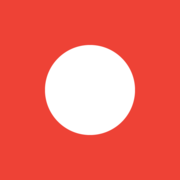 Apply Now
---
"WE'RE NOT ANOTHER AGENCY. WE'RE ANOTHER COMPANY"
NUESTRO TRABAJO ES
REVOLUCIONAR
LA COMUNICACIÓN ESTRATÉGICA
Another
is a 100% MEXICAN company created in 2004. We have international presence in countries such as: Colombia, Chile, Argentina, Perú, Panamá, Brazil, USA, Canada.
Why work with us?
It is a fantastic opportunity to join the Another Family and be part of an innovative team that breaks communication schemes.
What are we looking for:
PR Manager
Requirements:
-5+ years of experience in a public relations agency, managing accounts.
-English proficiency ( B2 - C1 ) -Must.
-Degree in Communication, Public Relations, Marketing, Journalism or a related field.
-Knowledge in PR strategies 360º.
-Media management.
-Planning and execution of events.
Responsibilities:
-Develop, coordinate and execute public relations proposals for the assigned brand.
-Plan, develop and coordinate projects and the events derived from them.
-Attend and respond to customers effectively.
-Prepare budgets and maintain control of them.
-Prepare presentations for the client (progress, reports, results).
-Strengthen relationships with the various media.
-Conduct negotiations with suppliers.
Skills:
-Proactivity
-Teamwork
-Good Communication
-Good spelling and writing
-Experience in customer service, service oriented and problem solving
-Work under pressure
Are you ready for ANOTHER experience?
Join us NOW!
APPLY!