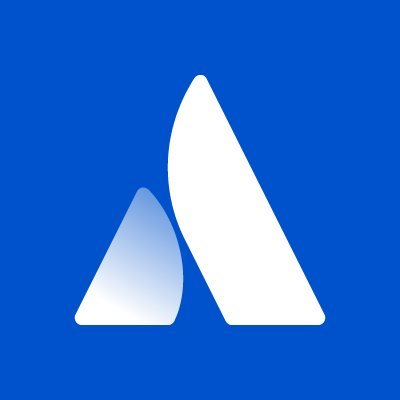 This job is no longer active
---
Atlassian helps teams everywhere change the world. Our products are revolutionising the software industry and helping teams collaborate and craft the magic that delivers their best work. Think NASA launching the Rover on Mars or Cochlear gifting those born deaf with the ability to hear, your work directly impacts the products they use to advance humanity.
We have multiple opportunities for Senior Developers to join our newly forming Jira team in Bengaluru. You'll be part of a growing team, delivering value to our customers through creative improvements to Atlassian's flagship product. You'll work closely with our design and product management teams to influencing the direction of the product and helping the team get there. You'll collaborate with other developers, writing code that you are proud of and delivering amazing results that our users love.
We are of course are using Jira to build Jira, and our best-of-breed technology stack also comprises a new native React/Redux front-end stack, as well as microservices being developed in multiple languages including Java and Kotlin running on Amazon's AWS. This new microservices architecture provides developers the opportunity to use the latest cloud native techniques to rapidly create product experiences our customers will love.
3+ years of experience designing and building a production-level web application.
Experience building a service from the ground up – from gathering requirements, design, build, deploy and ownership.
Experience with Java, Kotlin and React.js
Proven experience across the board with a strong depth of knowledge in the following technologies: standard front-end technologies like modern HTML, CSS, JavaScript (we use React, Redux, Webpack, GraphQL and more).
Experience with AWS infrastructure and/or Microservices is preferred.
Passion for software engineering and getting stuff done using pragmatic approaches to iterate towards solutions for hard problems.
Solid understanding of application performance, and designing low latency, high-speed http applications.
Experience in technically leading larger new features, services or changes in the product.
Working well in a team, and a willingness to mentor more junior devs via tech design reviews, code reviews, etc and can also collaborate effectively on ideas and designs with some of the best architects and developers in Atlassian.
Excited by the opportunities that a Cloud only world presents for our users, and keen to make a difference by embracing the best Cloud practices and tooling for engineers.
Either already full-stack or interested in learning modern frontend stack to compliment your backend experience.
More about our benefits
Whether you work in an office or a distributed team, Atlassian is highly collaborative and yes, fun! To support you at work (and play) we offer some fantastic perks: ample time off to relax and recharge, flexible working options, five paid volunteer days a year for your favourite cause, an annual allowance to support your learning & growth, unique ShipIt days, a company paid trip after five years and lots more.
More about Atlassian
Creating software that empowers everyone from small startups to the who's who of tech is why we're here. We build tools like Jira, Confluence, Bitbucket, and Trello to help teams across the world become more nimble, creative, and aligned—collaboration is the heart of every product we dream of at Atlassian. From Amsterdam and Austin, to Sydney and San Francisco, we're looking for people who want to write the future and who believe that we can accomplish so much more together than apart. At Atlassian, we're committed to an environment where everyone has the autonomy and freedom to thrive, as well as the support of like-minded colleagues who are motivated by a common goal to:
Unleash the potential of every team
.
Additional Information
We believe that the unique contributions of all Atlassians is the driver of our success. To make sure that our products and culture continue to incorporate everyone's perspectives and experience we never discriminate on the basis of race, religion, national origin, gender identity or expression, sexual orientation, age, or marital, veteran, or disability status.
All your information will be kept confidential according to EEO guidelines.