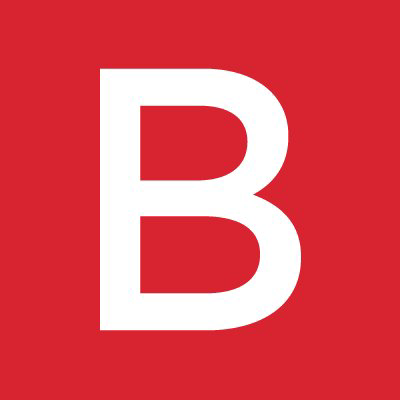 This job is no longer active
---
Hospice Nurse Practitioner (PRN)
The Hospice Nurse Practitioner is a member of the Hospice Interdisciplinary Group (IDG) who works in collaboration with the hospice Medical Director, hospice physicians and members of the IDG to assure the delivery of quality care through responsible management of cases assigned, and coordination of services to hospice clients and their families.

MINIMUM QUALIFICATIONS:
1. Holds a current license in good standing as a Nurse Practitioner (NP) in the state of practice, preferably certified as an Advanced Practice Nurse in Hospice and Palliative Care (ACHPN).
2. Graduate of Masters or Doctoral Nurse Practitioner Program that meets the standards of the American Colleges of Nursing, as indicated by school transcript or diploma.
3. Have a minimum of one (1) year of recent, verifiable, experience as an advanced practice nurse, preferably in palliative, oncology, geriatric and/or hospice care.
4. Achieves a passing score on written examinations.
5. Completed criminal background and federal/state program exclusions checks.
6. Ability to read, write and effectively communicate in English.
7. Possess working knowledge of Medicare and Medicaid reimbursement and coding for all levels of service - home, office, nursing home, assisted living, etc.
8. Have familiarity with electronic medical record.
CLINICAL RESPONSIBILITIES*:


Provides direct client care as well as collaborates with a licensed physician according to state guidelines to assure excellent hospice care.

Provides advanced practice nursing services by managing initial and ongoing assessment of the impact of the terminal diagnosis on the client's physical, functional, psychosocial and environmental needs and activities of daily living.

a. Risk for pathological grief.

b. Cultural and spiritual implications.

c. Verbal and non-verbal communication patterns.


Conducts face-to-face encounter with client to determine continued eligibility for hospice services, when required by regulation.

a. Communicate clinical findings to the IDG and to physician to maintain effective coordination of care.

b. Provide identified care needed to the client.

c. Document clinical findings and care provided in client chart.

d. Complete required attestation of face-to-face encounter.

Orders diagnostic/treatments as needed after collaboration with IDG and referring physicians.

In coordination with the hospice medical director, serves as client's attending provider if the client's primary physician is unable or unwilling to do so or per the client's request.

Implementing the individualized plan of care and recommending revisions to the plan as necessary.

a. Managing discomfort and providing symptom relief.

b. Specialized nursing skills related to palliative and end-of-life care.

Understands and follows safety and infection control policies and practices.

Demonstrates sound judgment.

Consulting with and educating the client/family regarding:
a. The disease process.

b. Self-care techniques.

c. End-of-life care.

d. The process for dealing with issues of ethical concern.

Preparing clinical and progress notes that demonstrate progress toward established goal(s).

Coordinating all client/family services and prioritization of needs with the members of the interdisciplinary group.

Use of case management approach and referring to other services as needed.

Informing the physician and other personnel of changes in the client's needs and outcomes of intervention.

Determining scope and frequency of services needed based on acuity and client/family needs.

Supervising LPNs/LVNs and paraprofessionals providing services to the client according to regulatory guidelines.

Participating in in-service programs.

Providing specialized hospice training to other staff, facility staff, family members and informal care givers to ensure adequate care.

Ongoing evaluation of client/family response to care.

Assessing the ability of the caregiver to meet the client's immediate needs upon admission and throughout care.

Evaluating own needs for support and using identified system(s) to meet the need.

Applying specific criteria for admission and re-certification to hospice care to establish appropriate levels of care and the client's eligibility.

Communicating information using current process and technology available to the organization.

Participating in the hospice performance improvement program.

Submit documentation and charge sheets that conform to state and federal evaluation & management standards for billable nurse practitioner services when acting as a client's attending physician or when performing pre-hospice visits.

Assist in development of clinical practice guidelines/standards in support of a pre-hospice, palliative care and transitional care program as requested by supervisor.

ADMINISTRATIVE RESPONSIBILITIES:

Meets requirements of selected employment track(s), as applicable.

Reports any changes to the Clinical or Client Services Manager.

Prepares and submits Clinical Notes and face-to-face visit assessment/evaluation and attestation in a timely fashion.

Meets deadlines for on-going in-service training and health screening requirements.


BAYADA believes that our employees are our greatest asset:
This is a PRN position.
The position requires to be onsite at a minimum of 5 hours per week with occasional client visits.
BAYADA offers a comprehensive benefits plan that includes the following: Paid holidays, vacation and sick leave, vision, dental and medical health plans, employer paid life insurance, 401k with company match, direct deposit and employee assistance program
To learn more about BAYADA Benefits, click here
#JoinBAYADA-RX
As an accredited, regulated, certified, and licensed home health care provider, BAYADA complies with all state/local mandates.
BAYADA Home Health Care, Inc., and its associated entities and joint venture partners, are Equal Opportunity Employers. All employment decisions are made on a non-discriminatory basis without regard to sex, race, color, age, disability, pregnancy or maternity, sexual orientation, gender identity, citizenship status, military status, or any other similarly protected status in accordance with federal, state and local laws. Hence, we strongly encourage applications from people with these identities or who are members of other marginalized communities.