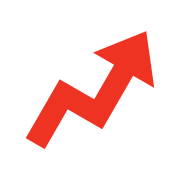 This job is no longer active
---
The Role
BuzzFeed's data science team is diverse, coming from varying backgrounds, experiences, & skill sets. The team uses data-driven methods to power decisions, inform strategy, build robust data products, & identify opportunities for innovation across the company. We are true hybrids - software engineers, statisticians, mathematicians, domain experts & analysts - who specialize in translating questions into methodical approaches, experiments, & products. We think deeply about the limitations of data, & communicate our output coherently. 
You Are
BuzzFeed is looking for interns to join our data science team this summer. If you obsess over data, are passionate about understanding how information spreads, & are interested to apply machine learning techniques to real world problems, this opportunity is for you. To qualify, you must be enrolled & returning to school upon completion of the internship. Masters students in the areas of computer science, data science, information studies, & related fields are preferred. This is a paid internship.
You Will
Past summer internship projects have included using natural language processing & clustering techniques to categorize quizzes for a filter on the site, building a predictive model for selecting the optimal Facebook page to share a post on, & improving our article recommendation engine.
Learn about last year's summer internship program here!
To Apply
Submit the following:
A brief description of your dissertation, masters project, or a project you've worked on that utilized data in an interesting way

An article that you have written (blog or journal) or a piece of code that you've used to analyze data (code snippet or GitHub repo)

A copy of your CV

A short description of 1-3 projects that you might imagine doing as an intern at BuzzFeed
Life at BuzzFeed
At BuzzFeed, we believe our work benefits from the diverse perspectives of our employees. As such, BuzzFeed celebrates inclusion and is committed to equal opportunity employment. As a BuzzFeed employee, you can expect:
A supportive, inclusive atmosphere on a team that values your contributions

Opportunities for personal and professional growth via work experience, offerings from our in-house Learning Team, Employee Resource Groups, and more

No shortage of snacks, catered lunches, beverages, birthday treats... even leftovers from the Tasty kitchen!
Requirements
You must be legally eligible to work in the US.

You must be graduating in 2020 or later.

You must be onsite in NYC June 1st - August 14 2020.

You'll be paid fairly, in line with tech industry standards.
BuzzFeed is proud to be an equal opportunity workplace. All qualified applicants will receive consideration for employment without regard to, and will not be discriminated against based on age, race, gender, color, religion, national origin, sexual orientation, gender identity, veteran status, disability or any other protected category.