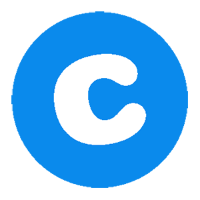 This job is no longer active
---
Our Opportunity:
Chewy is hiring Inbound Transportation Coordinator for our fulfillment center in Salisbury, NC with wages starting at $15.50/hr with opportunity for increases at 3, 6, 12, 18, 24, 30, 36, 42, and 48 months!!!. We also offer competitive benefits, climate controlled warehouse, leadership development programs with rapid career growth potential, Team Member incentives, and full-time opportunities.Our team is growing and if you are equally passionate about supply chain, transportation, e-commerce and career growth, an opportunity at Chewy.com may be a great match!
You will get to work side by side with smart, passionate, and highly motivated entrepreneurs. You will be involved in many aspects of building the business and will not be limited by the small-minded bureaucracy typically found in larger companies. We are looking for someone who has the personality, passion, excitement and drive to succeed!  This position is in a Chewy Fulfillment Center and will require most of the time spent on the Inbound Receiving Dock.
What You'll Do:
Act as a subject matter expert on the inbound delivery process and partner with Operations & Supply Chain on ensuring its success. Daily communication will be with ops managers, truck drivers and corporate Transportation
Check in drivers, prepare paperwork, assign dock doors and ensure FIFO is followed for all inbound deliveries
Act as an extension and a partner of the Inbound Central Scheduling team
Ensure all tasks in our Warehouse System (WMS) are completed in real time and take ownership of data entry tasks
Maintain and manage the yard (yard walks), dock doors, trailer pools and Yard Management System (YMS)
Partner with Operations to troubleshoot and prioritize OOS and dwelling trailers
Maintain, log, troubleshoot, and escalate OS&D as well as POD's
Running and creating reports for internal stakeholders
Communicate with inbound carriers and drivers to track and trace inbound shipments as well as provide instructions to drivers while at the facility  
Audit the process and document any issues. Work with Operations and transportation to ensure solutions are defined and implemented
Escalate and communicate to team members as needed
Perform other duties as assigned
What You'll Need:
High School Diploma/GED (Associate or Bachelor's Degree preferred)
2-4 years warehouse / distribution experience
Microsoft Excel and Outlook skills and experience required
Strong written and verbal communication skills
Strong attention to detail
Ability to plan and schedule tasks and handle multiple tasks at once
Ability to prioritize, manage and complete projects with tight deadlines
Punctuality and flexibility to work overtime and in accordance to company needs
Must be able to stand for long periods of time, lift up to 65 lbs. and bend, lift safely and repetitively
Ability to effectively operate both independently and as part of a team
If you have a disability under the Americans with Disabilities Act or similar law, or you require a religious accommodation, and you wish to discuss potential accommodations related to applying for employment at our company, please contact [email protected].
To access Chewy's Privacy Policy, which contains information regarding information collected from job applicants and how we use it, please click here: Chewy Privacy Policy (https://www.chewy.com/app/content/privacy).