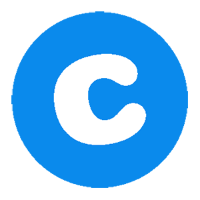 This job is no longer active
---
Our Opportunity:
Chewy Supply Chain Transportation group is looking for Senior Analyst, Delivery Experience in Dania Beach, FL to help support DEX using analytics and provide insights to build the Delivery Experience roadmap and dashboards. In this role, you will work closely with the Product, UX, Marketing, Merchandising and Business Intelligence teams to develop a keen understanding of the customer onsite (both desktop and Native Mobile App) / Inapp behavior and build dashboards, reports, and provide ad-hoc analyses and run experiments aimed at improving the Delivery Experience and conversion rate.
What You'll Do:
Delivery Experience: Help customers understand when they will receive their order, provide them multiple checkout delivery options for convenience, timely notify them of issues and additionally empower our customer service agents to better assist with contacts and ensure the delivery is seamless through innovative delivery experience solutions
Data Driven: Must have data warehousing experience in building and maintaining scalable BI solutions along with superior SQL and Tableau Expertise to query, analyze, forecast and model customer data and build/predict modelling based data driven Delivery Experience solutions
Conversion: Give customers the information and tools they need to make the right purchase decisions – this spans our product detail page and user generated current experience
Buying: Enable customers to seamlessly complete their purchase and manage their account and preferences – this spans our cart, checkout, account management, and Auto Ship experiences
Native Mobile Apps: Envision and build app-specific Delivery Experience features in addition to supporting the core shopping experiences outlined above- this spans our iOS and Android apps as well as emerging platforms
Internal Tools: Build self-service tools that empower business users and drive efficiency – this spans our content management, site merchandising, customer service and other internal tools
Develop a best-in-class Delivery Experience from checkout to customer receipt
Ensure new DEX features implementation and provide crystal-clear visibility into the impact and value of new features and functionality
Provide ad hoc analyses to gain additional insights into customer behavior and assist in prioritization
Recommend and help run and analyze A/B tests on new features/content
Monitor performance of your program(s) and measure impact of enhancements; communicate impact clearly across the organization and use to drive prioritization
What You'll Need:
SQL Expertise and Tableau
5+ years of experience with detailed knowledge of data warehouse technical architectures, infrastructure components, ETL/ ELT and reporting/analytic tools, and data visualization tools such as Db Visualizer and Tableau
5+ years of experience with data modeling in large Data warehousing, data lake environments
Excellent knowledge of SQL and architecting data warehouse solutions and integrating technical components
2+ years of Python/R experience
You're an Excel guru. You can manipulate data, you're a wiz with advanced formulas & you can build a macro like it's nothing
Experience in gathering requirements and formulating business metrics for reporting
Experience with statistical models, NLP, sentiment analysis and building predictive models from scratch is a plus
Familiarity with A/B and/or multi-variate testing
Bachelor's or Master's degree equivalent in Computer Science, Statistics, Applied Mathematics, Engineering or related field
Position may require travel
If you have a disability under the Americans with Disabilities Act or similar law, or you require a religious accommodation, and you wish to discuss potential accommodations related to applying for employment at our company, please contact [email protected].
To access Chewy's Privacy Policy, which contains information regarding information collected from job applicants and how we use it, please click here: Chewy Privacy Policy (https://www.chewy.com/app/content/privacy).