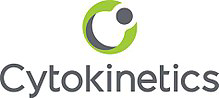 Apply Now
---
Cytokinetics is a late-stage biopharmaceutical company focused on discovering, developing and commercializing next-in-class muscle activators and best-in-class muscle inhibitors as potential treatments for debilitating diseases in which muscle performance is compromised and/or declining. As a leader in muscle biology and the mechanics of muscle performance, the company is developing small molecule drug candidates specifically engineered to impact muscle function and contractility. We take a purpose-driven approach by leveraging our unique muscle biology expertise to engineer compounds with specific characteristics aimed at treating diseases that impact muscle function, like heart failure, hypertrophic cardiomyopathy, ALS and SMA.
We view our employees as the unequivocal ingredients to success. Each and every employee is an integral member of the Cytokinetics team, contributing to our shared goal of improving lives. While expectations of our employees are high, there is an equal commitment to ensuring that contributions are recognized and rewarded. We seek exceptional individuals to join us in our mission to develop potential medicines to improve the healthspan of people with cardiovascular and neuromuscular diseases of impaired muscle function.
We are currently seeking, a motivated candidate to become a part of the growing Biometrics (Biostatistics, Statistical Programming, and Clinical Data Management) team.
Responsibilities
Assist in strategic planning and develop optimal clinical development plans with cross-functional drug development teams.
Oversee multiple studies for one compound to ensure the consistency of statistical work standards as the project statistical leader
Responsible for writing statistical methodology section of the protocol, including sample size calculation.
Responsible for writing statistical analysis plans (including mockup TLFs) for individual studies and ISS or ISE.
Plan regulatory filings and ensure a timely submission with efficiency and accuracy in regulatory filing activities.
Direct the activities of internal and external statistical programmers to ensure the intended analyses are performed, and analysis data sets and their specifications are in place following CDISC standards.
Review and comment on eCRFs, annotated eCRFs, edit checks documents and other clinical data management related documents.
Lead the cross functional team to develop IWRS and oversee system testing
Participate in operations meetings and address issues related to biostatistics.
Support and participate in the preparation of study reports, regulatory submissions and annual IND safety update reports.
Perform ad hoc analyses and validation of analysis results.
Develop and contribute to Biometrics SOPs and standard working documents meeting regulatory requirements throughout biometrics processes, including IWRS/EDC, STDM, statistical programming for TLFs and data reporting.
Write simulation code and simulation report in compliance with regulatory agency requirements for adaptive design trials.
Qualifications
Ph.D.in statistics/biostatistics with minimum 8-10 years of biopharmaceutical statistics experience; Master's degree in statistics or biostatistics with a minimum of 10-12 years of experience with specific experience in late stage drug development, including phase IIb, phase III and submissions in the pharmaceutical industry.
Ability to communicate effectively within a multi-disciplinary project team to assess priorities and complete assigned tasks on time.
Experience in Biostatistics, SAS programming and clinical data management in a regulated clinical research environment.
Knowledge of adaptive design, missing data handling, multiple comparisons and simulation techniques.
Experience in organizing regulatory submissions, such as BLA, NDA, sNDA and MAA submissions.
Good working knowledge of ICH, FDA and GCP regulations and guidelines.
Strong leadership skills and team work spirit.
Experience in neurology/cardiovascular therapeutic areas is desirable.
Our passion is anchored in rigorous and diligent scientific and clinical approaches to the discovery and development of novel mechanism therapeutics. With gratitude for the commitments and convictions of our employees who are inspired by the courage of patients we aim to serve, we believe Cytokinetics will continue to be a pioneering, values-driven, sustainable, fully integrated biopharmaceutical company.
Please visit our website at: www.cytokinetics.com
Cytokinetics is an Equal Opportunity Employer