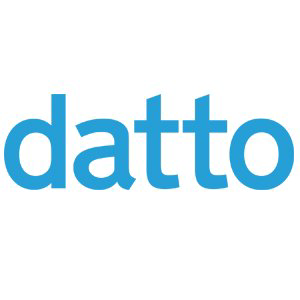 This job is no longer active
---
As the world's leading provider of cloud-based software and technology solutions delivered by managed service providers (MSPs), Datto believes there is no limit to what small and medium businesses can achieve with the right technology. Datto offers Unified Continuity, Networking, and Business Management solutions and has created a one-of-a-kind ecosystem of MSP partners. These partners provide Datto solutions to over one million businesses across the globe. Since its founding in 2007, Datto continues to win awards each year for its rapid growth, product excellence, superior technical support, and for fostering an outstanding workplace. With headquarters in Norwalk, Connecticut, Datto has global offices in the United Kingdom, Netherlands, Denmark, Germany, Canada, Australia, China, and Singapore. Learn more at datto.com.
*****************
We're looking for a IT Support Specialist to join our team that is passionate about enabling our employees around the world to work with technology in the most efficient way possible. You'll be an integral part of our fast-moving IT team, focused on providing top-notch on-site and remote technical support to Datto employees. You will be a first point of contact for end-user support, and have a knack for communicating with people at varying levels of technical aptitude. You will find yourself supporting SaaS apps, desktop operating systems and software, provisioning/deprovisioning accounts and hardware, inventory management, resolving printer issues, or any number of other technology related issues. 
The ideal candidate will be a self-starter that has a passion for technology, pride in their work, and possesses a combination of customer service and technical skills to deliver a secure, reliable work environment. You'll need to be comfortable with working and communicating with a globally distributed team. This position may require some travel and after-hours or weekend coverage.


Primary Responsibilities:
Provide end-user support, acting as point of contact for technical issues and escalating as necessary. 

Support and manage corporate systems and services that are used by our global workforce. 

Support IT policies & standards in a fast-growing company, delivering on IT Service Level Agreements.

Perform VOIP phone troubleshooting and setup.

Work closely across multiple departments on IT-related initiatives and projects.
Maintain up-to-date documentation of systems and process in our internal knowledge base.

Provide graceful reaction to high-priority requests with little or no notice, providing clear documentation and follow-through.
Desired skills or Experience:
One to two years of experience providing IT Support, or equivalent experience.

Experience using and managing ticket-based enterprise workflow management systems, particularly JIRA and other Atlassian products.




In depth knowledge of and the ability to perform desktop troubleshooting on macOS and Windows, supporting various line of business applications.

Experience supporting common SaaS Applications and SSO, including G Suite (Gmail, Google Calendar, Google Drive), Okta, and Slack.

Experience with Microsoft Active Directory and Windows desktop administration in a domain environment.

Ability to support and assist employees with AV technology, both onsite and remote

Ability to work closely with engineers where IT and production systems cross

Ability to be self-motivated, balancing competing priorities, and can work alone or within a team equally well, utilizing all available resources in order to solve complex challenges.

Ability to self-manage deadlines, SLAs and service quality.

Strong interpersonal and communication skills, with attention to detail and accuracy.
Ability to learn new technologies quickly and with minimal guidance
Bonus skills:
Knowledge of administration of macOS using enterprise management tools.

Experience with a scripting language.

Experience with Linux operating systems and virtual machines.

Familiarity with conference room audio/video systems, and Zoom Rooms.




 
**************
Note: We are looking only for candidates willing to join us directly as W2 employees (No 3rd party candidates)
At Datto, we believe our employees are our greatest asset and offer all full-time employees a wide-ranging benefits package, including:
By submitting an application, you acknowledge we will process your data to consider you for the position you apply for and for other open positions within our company for which you may be suited. We collect and store your data following our Recruiting Privacy Practices.
Datto is an equal opportunity employer.