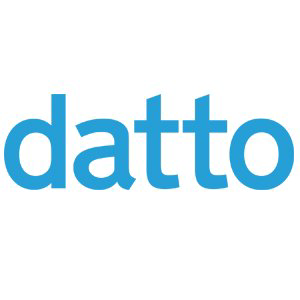 This job is no longer active
---
As the world's leading provider of cloud-based software and technology solutions delivered by managed service providers (MSPs), Datto believes there is no limit to what small and medium businesses can achieve with the right technology. Datto offers Unified Continuity, Networking, and Business Management solutions and has created a one-of-a-kind ecosystem of MSP partners. These partners provide Datto solutions to over one million businesses across the globe. Since its founding in 2007, Datto continues to win awards each year for its rapid growth, product excellence, superior technical support, and for fostering an outstanding workplace. With headquarters in Norwalk, Connecticut, Datto has global offices in the United Kingdom, Netherlands, Denmark, Germany, Canada, Australia, China, and Singapore. Learn more at datto.com.
As an Engineering Manager on the Datto networking team, you will lead, manage, and inspire engineering teams developing the software for wireless devices and wireless infrastructure. Today, Datto manages more than 400,000 wireless network devices and tens of thousands of wireless enterprise networks. Through hands-on leadership, you'll help the team fulfill technical, operational, and business outcomes. You will develop processes and apply agile best practices that will enable our teams to thrive and optimize value delivery. The ideal candidate will have a bias for action, excellent relationship management skills, and a passion to deliver quality software while fostering a collaborative and inclusive team culture.
A Look Inside the Job - You will:
Partner with Principal Engineers and Product Owners to provide thought leadership and technical expertise to support your team

Work with stakeholders across the organization, nurturing cross-functional relationships, and partnering as "one team" towards common business goals

Develop strategy and help set direction in alignment with departmental and organizational goals

Lead effectively by driving strategic outcomes and not just completion of tasks

Promote a world-class customer experience and ensure collective delivery of a high-quality product

Drive continuous improvement in all aspects of the software development life-cycle

Remove impediments and drive business results through active communication and collaboration with our product, engineering, and stakeholder teams

Actively manage day-to-day software development as Scrum Master

Cultivate an inclusive and collaborative engineering culture

Hire, mentor, and retain top engineering talent
About You:
You have a passion for technology, software engineering, and continuous learning

You have a strong technical background in software development

You have excellent communication and presentation skills

You are a champion for delivering high-quality software

You are data driven and are a fact-based decision maker

You offer new ideas and a unique point of view

You look forward to collaborating with a diverse team

You are a self-starter and thrive in a fast paced environment

You care deeply about creating and growing great software teams, and mentoring individuals.

Transparency tops your list of values, and you contribute to a culture of respect and inclusion
Requirements:
5+ years of professional experience managing, coaching and mentoring software engineers

5+ years of professional experience developing software solutions

B.S. or M.S. in Software Engineering, Computer Science, or a related field (or equivalent work experience)

Experience applying agile software delivery principles and processes to maximize business value

Ability to handle multiple competing priorities in a fast-paced environment

Prior background in hiring, motivating, performance management and retaining top talent

Strong analytical, communication, and organizational skills

Track record of consistently getting the best performance from the people who report to you.

Good understanding of software engineering best practices for SDLC, including coding standards, code reviews, operations etc…
Preferred Skills:
5+ years of network software experience (NOS, SDN, cloud device mgmt)

3+ years of wireless infrastructure and wireless device management

Any combination of AWS, Azure or Google professional certifications

Have worked for leading wireless network vendors (e.g. Cisco, Aruba, Ruckus)
Benefits:
At Datto, we're committed to cultivating a healthy, positive and growth enabling environment. We are proud of our wide ranging benefits package which is available to all full-time employees, including:
"Datto University" virtual on-boarding program
Employee Assistance Program
LinkedIn Learning
Headspace App
Generous paid paternal leave
A dynamic and socially active work culture, including Employee Resource Groups
Networking and career development opportunities
Note: We are looking only for candidates willing to join us directly as W2 employees (No 3rd party candidates)
By submitting an application, you acknowledge we will process your data in order to consider you for the position you apply for and for other open positions within our company for which you may be suited. We collect and store your data in accordance with our
Recruiting Privacy Practices
.

Datto is an equal opportunity employer.