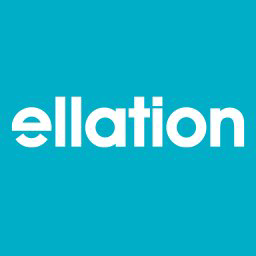 Apply Now
---
Who We Are
We're a cast of characters working to shine a spotlight on anime. Crunchyroll is an international business focused on creating both online and offline experiences for fans through content (licensed, co-produced, originals, distribution), merchandise, events, gaming, news, and more. Visit our About Us pages for more information about our collection of brands.
Crunchyroll COVID-19 Hiring Status
Crunchyroll employees are currently working from home, and we are still conducting remote interviews and hiring during this time. This role is expected to start remotely, and we'll work closely with you as we understand every person has unique circumstances.
Location: San Francisco
Our headquarters is located in downtown San Francisco, where our group of cross-functional experts assemble to create experiences for our passionate communities.
About the Team:
We are looking for a highly motivated and passionate technical individual to join our IT team! The Information Technology team supports IT services for the employee base. As an IT System Administrator, you're responsible for super-serving our business users, maintaining IT Service availability as well as some project work to improve IT Services.
About You:
Bachelors in Technical field, or equivalent work experience
2+ years of System Administration experience
Experience with installing, configuring, and troubleshooting Apple and Windows computers
Experience with a hosted or SaaS infrastructure and its configuration and maintenance
Admin experience with Google Workspace
Experience with issue tracking software
Experience with Incident Management processes including triaging, prioritizing, troubleshooting, and resolving issues in a timely manner.
Sensitivity toward handling and exposure of personal data and intellectual property
Strong written and spoken English proficiency
Strong user-support experience demonstrating patience and communicating effectively with non-technical and technical users
Proficiency in communicating in person as well as over Slack or live meeting technologies
Able to work independently as well as within a team environment.
Pluses:
Experience working with PCI-compliant systems
Possess technical certifications in the domain of System Administration.
Possess admin experience with Okta, JAMF, InTune, Atlassian Jira/Confluence, Slack, SnipeIT, or Zoom
Experience with AWS environments
Possess network infrastructure operational experience with routers, switches, firewalls, WiFi, and VPN.
Experience in developing technical documentation or have experience giving presentations on technical topics
Familiar with a scripting language (i.e. GAM, Python, etc.)
A Day in the Life of Our System Administrator, IT:
Constantly develop a deeper empathy for our users. In partnership with our user research team, gain and apply user insights to new concepts and in-development designs. Ensure that design decisions are rooted in a clear understanding of user needs and motivations.
Collaborate with product management, marketing, and business teams to define and drive projects from concept to production, ensuring user goals are represented.
Orchestrate the design of multiple features from concept through production. Drive the review process, both within the design department and with partner teams, to ensure an effective solution that meets the needs of the user and the business. Also, provide constructive input to the designs of other designers on your team.
Collaborate closely with engineering to shepherd the design through implementation and launch to market.
Participate in scrum activities, working closely with your Lead and program management to prioritize, evaluate and estimate upcoming work, and report on progress.
Exercise effective time management so you are always working on the right task and delivering on time.
Benefits: San Francisco Office
Competitive salary

Accrual PTO policy

Medical, dental, vision, STD, LTD, and life insurance
Health care and dependent care FSA
401(k) plan with employer match
Employer paid commuter benefit
On-site gym, showers, yoga, and wellness classes
Support program for new parents
Catered lunch 4 days per week
Fun, passionate and skilled co-workers
Pet friendly - pet insurance and dog friendly office
Questions about Crunchyroll's hiring process? Please check out our FAQ
Please beware of recent scams to online job seekers. Those applying to our job openings will only be contacted directly from @crunchyroll.com and @ellation.com email accounts. If you have any questions of the authenticity of an Ellation or Crunchyroll job offer, please contact [email protected] before giving away any information.
---
About Crunchyroll
Crunchyroll connects anime and manga fans across 200+ countries and territories through the content they love. Best known as a top streaming service delivering AVOD and SVOD content, Crunchyroll also provides experiences to deepen fan engagement and community through social, events, games, consumer products, content distribution, content creation, and manga publishing.
Fans have access to the largest collection of licensed anime through Crunchyroll, Anime Digital Network (in partnership with Citel, a subsidiary of Média-Participations), and Anime on Demand video streaming services, translated in multiple languages for viewers worldwide. Viewers can also access simulcasts — top series available immediately after Japanese broadcast. Crunchyroll's services also extend to licensing of theatrical, TV, home video, and consumer product rights.
Fans engage further with events (including owned events Crunchyroll Expo, Anime Awards, Crunchyroll Movie Nights, KAZÉ Movie Nights), consumer products through eCommerce and retail partners (Crunchyroll, KAZÉ, AV Visionen), Crunchyroll Games, KAZÉ Games, and manga (KAZÉ Manga, Crunchyroll Manga app, Crunchyroll Manga Store).
Crunchyroll was founded in 2006 and is headquartered in San Francisco, with offices in Los Angeles, Tokyo, Paris, Chisinau, Lausanne, and Berlin (AV Visionen). VRV (U.S.) and Eye See Movies (Germany) are also Crunchyroll brands.
Our Company Values
You'll see these in action if we're lucky enough to have you:
Embrace Originality - We've taken different paths to get here -- but we're in it together to win in anime
Fuel Passion - Understanding fandom makes us better at what we do
Champion Change - We're agile and see change as an opportunity to lead by example
Hustle Intentionally - As fans of our fans, we always want to do more -- but we're deliberate in our path
Elevate Anime - We're showing the world how special anime is
---
We are an equal opportunity employer and value diversity at Crunchyroll. Pursuant to applicable law, we do not discriminate on the basis of race, religion, color, national origin, gender, sexual orientation, age, marital status, veteran status, or disability status.