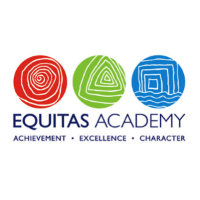 This job is no longer active
---
Office Coordinator/Safety Coordinator
The mission of Equitas Academy Charter Schools is to provide a structured, achievement-based community that prepares students to graduate from four-year colleges and universities. We currently serve over 1,800 students and operate four elementary schools and two middle schools in the Pico-Union neighborhood of Los Angeles, with a growth plan to open two additional schools and serve over 3,000 students by 2022. This role is a hybrid Office Coordinator and Safety Coordinator position; this person will split their responsibilities between the daily operations of the front office, as well as providing oversight during After School hours by overseeing meals, field parent interactions, and assisting with valet (student pick-up) and traffic supervision. This position is under the general supervision of the School Operations Manager.
Responsibilities:
- General reception including answering phones, opening mail, and greeting visitors
- Collect and enter data into administrative databases Intake and direct students coming to office for medical, behavioral, and other reasons
- Assist School Operations Manager with managing and maintaining inventory of school supplies
- Coordinate school mailings
- Maintain student information files and other filing systems
- Ensure confidentiality regarding school and student records
- Support recruitment and enrollment efforts for students
- Translate meetings
- Help coordinate special events
- Follow policies and procedures for health, safety, and nutrition
- Maintain open lines of communication with staff, parents, and other stakeholders
- Assist School Operations Manager and School Director with special projects
- Supervise Valet (student drop off/pick-up)
- Supervise meal breaks and maintain student behavioral expectations
- Support with behavior referrals, including supervision of students and communication between parents and teachers
- Other duties as assigned
Knowledge, Skills, and Abilities
- Excellent verbal and written communication skills in English and Spanish
- Meticulous attention to detail
- Ability to manage several projects and demands simultaneously
- Experience working in a school setting preferred
- Customer service orientation for all our stakeholders
- Strong technological proficiency in Microsoft Office; comfortable using a Mac and learning new technologies
- Strong commitment to our mission of preparing all of our scholars to attend and graduate from four-year colleges and universities
Qualifications and Experience
- Bilingual-Spanish required
- High School Diploma required; some college or certificate courses preferred
- Experience working in a school setting preferred
- Demonstrated ability to work well in fast-paced environment, with changing responsibilities
- Typing Speed 40 WPM minimum
- Compliance requirements: fingerprinting, TB test
- CPR and First Aid certification within 60 days of hire
Salary and benefits
This is a full-time position. Competitive hourly wage. Benefits include medical/dental/vision coverage and paid sick and vacation time off.
Commitment to Diversity
Equitas Academy is actively seeking to build a diverse and experienced team of educators. We do not discriminate on the basis of race, color, gender, handicap, age, religion, sexual orientation, or national or ethnic origin. We are an equal opportunity employer.