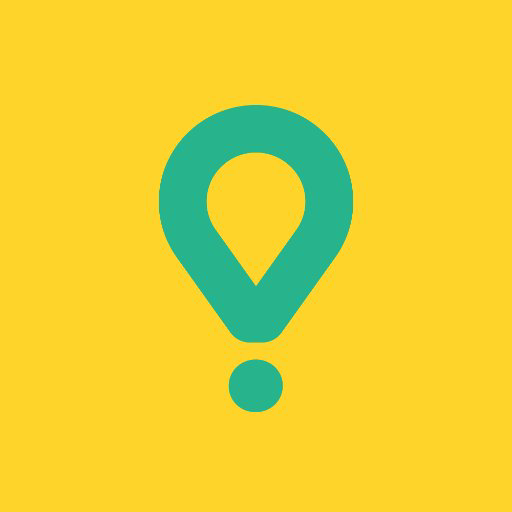 Apply Now
---
About Glovo:
We're a Barcelona-based startup and the fastest-growing delivery player in Europe, Africa, and Western Asia. With food at the core of the business, Glovo delivers any product within your city at any time of day.
At Glovo, you'll have the job of your life while working together towards our shared vision to give everyone easy access to anything in their city. We welcome top performers that will bring new ideas, diverse perspectives, and provide you the opportunities and freedom to grow and make a real impact on millions of lives… all while having fun!
We believe that diversity adds incredible value to our teams, our products, and our culture. We know that the best ideas and solutions come by bringing together people from all over the world and by fostering a culture of inclusion where everyone feels heard and has the chance to make a real impact. It's because of this that we are committed to providing equal opportunities to talent from all backgrounds.
In your application, please feel free to note which pronouns you use (For example: she/her/hers, he/him/his, they/them/theirs, etc).
Your work-life opportunity:
Glovo connects people with possibilities. From consumers and couriers to SMEs and iconic brands, our mission is to give everyone easy access to anything in their city. We work hard every day to improve our positive impact on our users, society, and the environment. Yet, there is still much to do... and this is why we need you!
Join us as Green Growth and Partners Project Manager and become a key member of Glovo's Social Impact team, crafting and managing ambitious projects in order to improve Glovo's positive impact on society and on the environment.
You will be working across our business teams to drive growth of green products from our partners, and to support the digitalization of SMEs through our platform to promote local commerce.
Be a part of a team where you will:
Green growth
Support tracking of Glovo's environmental impact from products sold through our platform.

Define together with commercial teams new projects to onboard and increase visibility of partners selling green products (ecological, plant-based, locally grown etc.).

Build new ways to support partners in the management of their food surplus and leftovers.

Engage with the local teams in order to coordinate and ensure the successful execution of these projects.
SMEs support
Support tracking of Glovo's socio-economic impact on SMEs.

Engage with SMEs partners to understand their needs, through surveys and focus groups.

Develop and implement mechanisms to support SMEs' digitalization and expand their visibility together with commercial and partners' teams.

Implement partnership opportunities with third parties to support SMEs.
You have:
At least 3 years of experience in a start-up environment.

Business / commercial background with a passion for sustainability and social impact.

A natural inclination for social relations and an innate talent for persuading, engaging and involving stakeholders of all kinds, regardless of who you're dealing with, around shared goals.

Outstanding project management skills, and a proven track record of awesome stuff built from scratch, showing a clear willingness to roll up your sleeves and make things happen.

Experience is important, but we are also looking for somebody that sees the future as more interesting than the past.

At least a bachelor's degree.

The attitude of a self-starter, the versatility of a chameleon, the vision of a day-dreamer, and the pragmatism of someone who knows that the world can be changed only KPI after KPI.

Advanced spreadsheet and data interpretation skills.

Fluency in English.

Very good knowledge of Spanish.

An empathetic, inclusive and curious attitude
We are always looking for the best candidates, so if you think you would be a good fit even if you don't meet 100% of the requirements we would love to hear from you!
Experience our Glovo Life benefits:
Enticing equity plan

Top-notch private health insurance

Monthly Glovo credit to spend on our restaurant products and zero delivery fee on all Glovo orders!

Discounted gym memberships

Flexible time off (take the time you need) and hybrid working model (own your time)

Enhanced parental leave including nursery support!

Online therapy and wellbeing benefit

External learning budget
What you'll find when working at Glovo:
Gas: We work with energy, innovation and passion for what we do. We are committed.

Care: We act in the best interest of a sustainable future.

Good vibes: We always see the positive side in every situation and act with fairness and honesty with everyone regardless of gender, sexual orientation, religion, and abilities.

Stay Humble: We embrace mistakes and feedback to learn from them.

Glownership: We roll up our sleeves and get work done no matter our position and level.
If you believe you match these values, we look forward to meeting you!
Wanna take a peek into what it's like to work at Glovo? Follow us on
Instagram
and like us on
Facebook
!
---
Glovo is transforming the way consumers access local goods, enabling anyone to get almost any product delivered in minutes. Our on-demand logistics connect customers with independent local couriers who acquire goods from any restaurant or store in a city, as well as deliver urgent packages for a variable fee.
For additional information on Glovo, please visit
https://about.glovoapp.com/