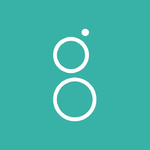 This job is no longer active
---
We believe in the power of hiring. Because the potential for people to do something outstanding has everything to do with being in the right role, on the right team, at the right time. That's where Greenhouse comes in – from recruiting to on-boarding, we make software to help every company be great at hiring.
Greenhouse is looking for a Director of Talent Management (People Business Partnering) to build and lead our global People Business Partner team.
It's an exciting time to be at Greenhouse - our business will be hitting some big milestones this year and we have a lot of growth ahead of us. The Director of Talent Management (People Business Partnering) will be a crucial part of making sure we're scaling a strong, healthy organization to drive our business growth. Working directly with Greenhouse's leadership team and reporting to the VP of People, the The Director of Talent Management (People Business Partnering) will have the opportunity to grow and scale the global People Business Partner team and be part of the smart, thoughtful, collaborative team of Directors who make up Greenhouse's People Department's leadership team.
Who will love this job
A strategic thinker

– with a focus on driving business success, you think long-term and map out a clear vision and the plan to get there

A business partner

- you have a deep understanding of the businesses your team supports and a natural intuition for the dynamics of an organisation

A problem solver

– you bring focus and clarity to unstructured problems and ambiguous situations

An influencer

– you build and drive cross-functional inspiration, alignment, and achievement

An engaging leader

– you know how to engage any audience across locations, functions, and levels and thrive on the success of your team
What you'll do
Accelerate and enable Greenhouse's business goals

Align talent management strategy and decisions with business outcomes

Methodically up-level Greenhouse's talent management habits and capabilities to drive predictability in business results

Build and drive Greenhouse's talent management strategy from a global perspective

Lead and manage the growing People Business Partner team; operationalise




and scale the function

Be a collaborative member of and partner to the People Leadership team
You should have
Experience in progressive HR, People, or business partner teams

Experience managing/leading a team

Demonstrated success building, operationalising, and scaling teams across countries and timezones

Demonstrated success coaching and guiding leaders across levels, disciplines, and geographies

Demonstrated success in supporting DE&I initiatives

Deep familiarity with US and EU employment laws and best practices

Experience in technical organisations, SaaS experience a strong plus

Experience leading business units outside of a People/HR function, a strong plus
Applicants must be currently authorised to work in the Republic of Ireland on a full-time basis.
#LI-SD1
Who we are
At Greenhouse, we celebrate having a diverse group of hardworking employees – and it hasn't gone unnoticed. In 2019, we were ranked #4 in Fortune's Best Workplaces in New York and #5 in their Best Company Culture. We've also been recognized as a Best Company for Diversity by Comparably, and have been named to Inc. Magazine's Best Workplaces list. We pride ourselves on fostering a collaborative culture throughout every step of a Greenhouse employee's journey. From day one of our interview process to executive "Ask Me Anything" sessions, we consistently cultivate an inclusive environment.
For all our employees, we offer a full slate of benefits from competitive salaries, stock options, medical, dental and vision coverage, disability coverage, employer paid life insurance, mental health resources, financial wellness benefits, and a fully paid parental leave program. For US-based employees, we offer flexible vacation, commuter benefits and a 401(k) plan, and for Dublin-based employees we offer 25 days' vacation and a pension plan.
Our success in making companies great at hiring depends on our ability to create a diverse, equitable and inclusive environment. To that end, we're committed to attracting, developing, retaining and promoting a diverse workforce, and infusing DE&I throughout all of our internal practices. By ensuring that every Greenie is able to bring a diversity of talents to our work, we're increasingly capable of living out our mission and providing real insight from our products to support our customers. We encourage people from underrepresented backgrounds and all walks of life to apply. Come grow with us at Greenhouse, where we're building a team to face the world's increasingly complex and diverse hiring needs.

Want to learn more about our interviewing process? Check out our interviewing at Greenhouse page.


**We are a distributed company and do our best work where it works best for us - as individuals and as teams. At this time, all employees are working remotely due to COVID-19.**