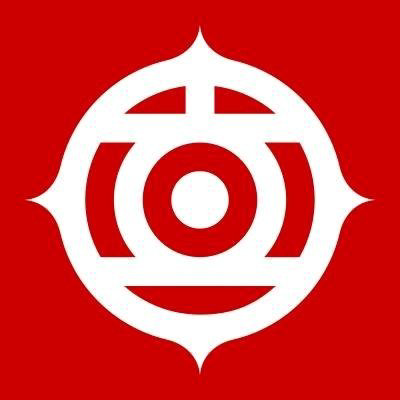 This job is no longer active
---
The Company
 
Hitachi Vantara, a wholly-owned subsidiary of Hitachi, Ltd., guides our customers from what's now to what's next by solving their digital challenges. Working alongside each customer, we apply our unmatched industrial and digital capabilities to their data and applications to benefit both business and society. More than 80% of the Fortune 100 trust Hitachi Vantara to help them develop new revenue streams, unlock competitive advantages, lower costs, enhance customer experiences, and deliver social and environmental value.
 
The Role
The Order Management Coordinator is a member of a Shared Services Order & Contract Function responsible for providing operational support to sales and partners through successful processing of sales orders and other post sale transactions to maximize customer satisfaction and accelerate time to revenue.
Shared services is a business model consisting of high volume , high scale, repeatable processes & programs with clearly defined services and SLAs, requiring well defined strategies for deployment globally. Objectives include simplifying field interaction in post sales efforts, consolidating capabilities with standard inputs and outputs, standardizing & re-engineer major processes while adhering to controls and compliance requirements, creating flexible capacity to scale to meet future business needs, and maximizing the service value to our customers and stakeholders.
The Order Management Coordinator role creates, validates & positions sales orders to seamlessly hand off for fulfillment or delivery and proper revenue recognition. This role requires collaboration with cross-functional teams to ensure the post order sales cycle is seamless. The OMC is the single point of contact for all purchase-to-order and delivery to customer related inquiries. This role also supports the Operations Manager as required.
Order Management
• Create, validate & position sales orders to seamlessly hand off for fulfillment or delivery and proper revenue recognition
• Take appropriate action to ensure customer requirements are met, through collaboration with the Sales Strategic Ops Manager and Sales
• Support export compliance requirements in cooperation with the export compliance team, e.g., completing forms for CERTS
• Initiate and ensure completion of a product return or replacement transaction
Fulfillment Orchestration
• Tracking and communicating any order related information (e.g. order status, RMA numbers, etc.) to customers, partners and sales teams as required
• Obtain customer acknowledgements of quote or order changes
• Create and track work orders through conversion or cancellation
• Initiate and tracks SWOC's and works with sales teams to manage any outstanding requests
• Liaise with Logistics to relay shipment and delivery information
Contract Management
• Support creation of contracts for standard transaction
• Responsible for collecting and maintaining a repository
Trial Management
• Initiates and manages Trail/Loan/POC orders until delivery
• Track and ensure that Trail/Loan/POC get returned in a timely fashion
• Support sales with creation of necessary documents for the Trail/Loan/POC
Other
• Collaborates with team members on process and procedure documentations, including flow diagrams, business control documentation, and systemic documentation / training.
• Ad Hoc Reporting, analysis, investigation as required
• Initiate account and address changes as required
• Authorize MDM team to make changes to territory data base (SFDC) as required and within data governance guidelines.
• Interact directly with channel partners as required
• Establish effective partnerships with peers across the business
• Ensure the sales teams are properly educated on relevant processes and system processes
Required Experience & Skills
• Minimum 2+ years' experience supporting a high-performance sales team
• Demonstrated ability to work:
o Autonomously in a fast-paced environment
o Closely with Sales organizations and build sustainable business partnerships
• Excellent organizational, troubleshooting and problem-solving skills
• High attention to detail
• Exceptional communication skills (written and verbal) in English and local language (if applicable)
• Ability to influence stakeholders
• Ability to effectively manage priorities and adjust as priorities change
• Advanced MS Office (Outlook and Excel minimum) skills
• Good business acumen and judgment
• Confident dealing with matrix management structure
• Understanding and knowledge of:
o SFDC systems
o Sales processes
o Reporting
We are an equal opportunity employer. All applicants will be considered for employment without attention to age, race, color, religion, sex, sexual orientation, gender identity, national origin, veteran or disability status.