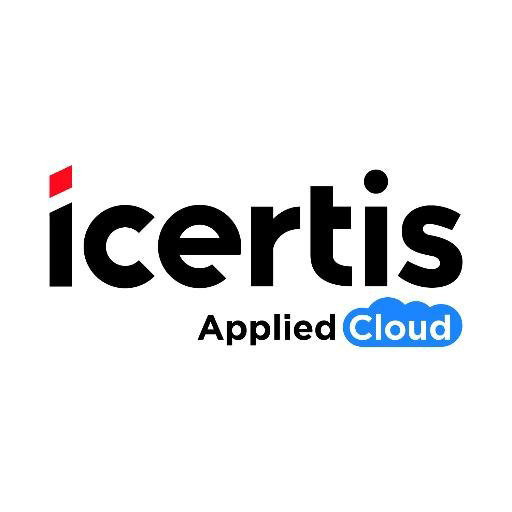 Apply Now
---
With unmatched technology and category-defining innovation, Icertis pushes the boundaries of what's possible with contract lifecycle management (CLM). The AI-powered, analyst-validated Icertis Contract Intelligence (ICI) platform turns contracts from static documents into strategic advantage by structuring and connecting the critical contract information that defines how an organization runs. Today, the world's most iconic brands and disruptive innovators trust Icertis to fully realize the intent of their combined 7.5 million+ contracts worth more than $1 trillion, in 40+ languages and 90+ countries.
Who we are: Icertis is the only contract intelligence platform companies trust to keep them out in front, now and in the future. Our unwavering commitment to contract intelligence is grounded in our FORTE values—Fairness, Openness, Respect, Teamwork and Execution—which guide all our interactions with employees, customers, partners and stakeholders. Because in our mission to be the contract intelligence platform of the world, we believe how we get there is as important as the destination
The Partner team at Icertis is responsible for generating revenue by working with leading GSIs (global systems integrators) and other Partners to execute joint go-to-market strategies, includingsaleand marketing strategies to grow market share and differentiate Icertis and the partnership in the market.  Reporting to the SI partnership GM, the Alliance Director will work closely with Partner sellers,the Icertis Partner sales teams and Icertis direct sales leadership to originate and source new business and deliver joint wins. Icertis is seeking a high performing individual to lead North American sales growth with a key GSI Partner.
Ideal locations include our Bellevue, WA/HQ Office, the SF Bay Area, New York/New Jersey, Chicago, Denver, Houston, Dallas or the Greater DC metro area. 
What you will do:
Within the context of the global partner strategy, build successful North American go-to-market engagement with key GSI Partner
Work with Partner and Icertis teams to create and drive campaigns and programs to generate demand, and increase referrals
Work with technology partnerships in combination with the GSI partnership to develop win-win client strategies
Work with Icertis and Partner teams to support Partner sales enablement through training programs, and development of assets and materials
Develop relationships with Partner solution engineers, solution managers, and sales leadership; drive relevant relationships between regional partner sales to counterparts at Partners
Work closely with Product Management to deliver on strategy for relevant Partner solution integrations
Work closely with Marketing to drive joint thought leadership and lead-generation campaigns
Work with global team to develop joint annual alliance business plans and quarterly sales plans to ensure achievement of joint commitments
Lead regular business and pipeline review cadences to track progress and execute appropriate actions for the region
Grow Icertis awareness, education and visibility within Partner and relevant client organizations
Grow Partner awareness, education and visibility with the Icertis Partner seller and Direct Sales organizations
Oversee the development of Partners' CLM and ICI-based technical and functional capabilities, practices and visibility.
Increase ICI win rates and implementation scale.
Meet and exceed partnership program performance metrics around influenced and sourced revenue, number of sales, number of certified partner professionals, delivery excellence and client satisfaction.
What you will bring:
5+ years working in the Enterprise software ecosystem, specifically with Global Systems Integrators. Experience working with or for Accenture/Avanade is preferred
10+ years in business development with an outstanding "Builder" mentality and execution track record
5+ years direct sales experience, with a focus on global, strategic accounts and c-level sales engagement preferably in SaaS software businesses
Demonstrable experience in product strategy, end-to-end go-to-market program strategy development and execution
Demonstrated experience leading the development, negotiation and close of complex, cloud software partner deals with proven ability to open doors and forge relationships
Strong program and project management skills, ability to direct cross-functional processes and teams
Excellent listening, communication, presentation, problem-solving, and time management skills with a record of sound business logic
Enthusiasm, energy, creativity and drive. Proven self-starter with a deep sense of urgency to drive smart actions and outcomes aligned to values of Fairness, Openness, Respect, Teamwork, Execution
Technical or business undergraduate degree required
MBA preferred
Base Salary Compensation:
Min $130,500
Max $196,000
Plus target incentive (OTE 60/40)
Pay offered will vary based on job-related factors such as location, experience, training, skills, and abilities. In addition to the base salary and annual sales target incentive bonus, an equity component is included in the compensation package.
Icertis, Inc. provides Equal Employment Opportunity to all employees and applicants for employment without regard to race, color, religion, gender identity or expression, sex, sexual orientation, national origin, age, disability, genetic information, marital status, amnesty, or status as a covered veteran in accordance with applicable federal, state and local laws. Icertis, Inc. complies with applicable state and local laws governing non-discrimination in employment in every location in which the company has facilities. If you are in need of accommodation or special assistance to navigate our website or to complete your application, please send an e-mail with your request to
[email protected]
or get in touch with your recruiter.
Icertis is not open to third party solicitation or resumes for our posted FTE positions. Resumes received from third party agencies that are unsolicited will be considered complimentary.