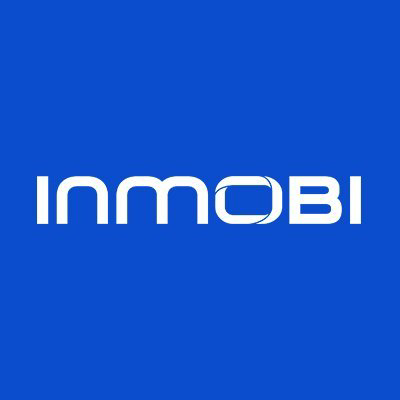 This job is no longer active
---
Who we are & What do we do?
InMobi Group's mission is to power intelligent, mobile-first experiences for enterprises and consumers. Its businesses across advertising, marketing, data and content platforms are shaping consumer experience in a world of connected devices. InMobi Group has been recognized on both the 2018 and 2019 CNBC Disruptor 50 list and as one of Fast Company's 2018 World's Most Innovative Companies.
What's the InMobi family like?
Consistently featured among the "Great Places to Work" in India since 2017, our culture is our true north, enabling us to think big, solve complex challenges and grow with new opportunities. InMobians are passionate and driven, creative and fun-loving, take ownership and are results-focused. We invite you to free yourself, dream big and chase your passion.
What can we promise?
We offer an opportunity to have an immediate impact on the company and our products. The work that you shall do will be mission critical for InMobi and will be critical for optimizing operations, working with highly capable and ambitious peer groups. At InMobi, you get food for your body, soul, and mind with daily meals, gym, and yoga classes, cutting-edge training and tools, cocktails at drink cart Thursdays and fun at work on Funky Fridays. We even promise to let you bring your kids and pets to work.
What is the team like?
The Lead Talent Branding will be a part of the InMobi Marketing team and will be working closely with the InMobi Employer Branding team to support the company's engineering talent goals by promoting InMobi's technical prowess, image, and values through integrated communication efforts across PR, events, social media, video, and other channels/ formats. Her/his goal is to distill and promote the value of InMobi as an employer of choice to the tech talent ecosystem across Engineering, Data Science, Product Development and more.
The InMobi Technology Mission
InMobi's brand values, with regards to technology, mean to ​provide for a consistent and continuous delivery of​ fully autonomous products on the cloud while fostering a growth culture. The defining operation principles that shape the tech execution at InMobi are:
| | |
| --- | --- |
| Knowing the why before the how | Bet big, fail fast! |
| Growing the knowledge base | Lead with machine-driven decisioning |
| Always be deploying | Reuse over reinventing |
| Action over intent | Platforms over solutions |
| Innovate to simplify | Engineer for Excellence |
These ten defining Operating Principles (OPs) shape the InMobi technology execution and 1. Serve as ways of life and guiding light for decision making, 2. Together qualify how the tech team will go about realizing the InMobi mission, and 3. intricately embed into day-to-day operations, goal setting, orientations, hiring and rewards/recognition, and 5. Ensure that the principles co-exist with the InMobi leadership attributes and values.​
What is expected of you? 
The Talent Branding Lead:
MUST truly love & be personally passionate about innovation & emerging technologies — especially AI and Machine Learning — and the benefits it can bring to power a better future for InMobi, our customers, and consumers.
Must have the ability to define, curate, and execute on innovative storytelling/ tech branding narratives. S/He should be a writer by avocation and leverage it as a core skill for storytelling.
Must be a social media native, fluent in the various platforms and comfortable using video and imagery to make an impact and power engagement.
The ideal candidate has employer/talent branding expertise, and extensive knowledge of social media. The candidate also must have a strong story telling capability to be able to sell the company as a new age technology industry employer of choice to prospective hires. This person must be creative and well-organized and able to establish social media and print- and web-based talent branding campaigns under short deadlines. The candidate also must have an enthusiastic attitude, work well on teams and be able to adapt quickly to a fast-moving environment.
The Lead Talent Branding works under the Director of Marketing for APAC at InMobi to set, monitor, and review the communication plan and strategy across PR, events, and social media.
The Lead will drive the company's technology-centric employment branding strategies in collaboration with the Central Employer Branding and other teams, working together on creating employee stories and taking them out to market. The Talent Branding Lead will co-create and execute on the employer branding strategy across marketing channels. This includes owned and earned media such as: Twitter, Facebook, LinkedIn, YouTube and blogging websites. The person will also enhance the brand perception of the company through specific talent branding channels like Glassdoor and LinkedIn.
The Lead will also work closely with the PR team to increase the presence and visibility of leaders in relevant media and forums. Additional duties include planning and overseeing the production of all printed talent branding materials, including brochures, fliers, signage, slides and ads. S/he also develops and manages talent brand campaigns using a variety of media, such as radio, print, billboards, websites, and direct mail.
What do we expect?
A bachelor's degree in HR, marketing, advertising, or related fields is required.
Candidates should have 4-5 years of experience in brand marketing or branding social media campaigns.
Candidates should have polished writing skills and previous experience as part of/ with content marketing.
Strong project management skills and Microsoft Office mastery are essential.
Candidate MUST share their portfolio of content across different formats including text-based content, video content, and presentation.