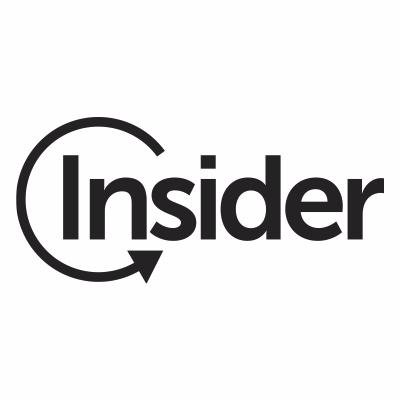 Apply Now
---
Have you met with Insider? If your answer is "No" this paragraph is for you; we are a
fast-growing, fast-paced Technology Startup backed by Sequoia Capital (2018), which previously invested in brands such as WhatsApp and Airbnb, and Riverwood Capital (2020). We are trusted by more than the world's 800+ leading brands such as Singapore Airlines, Virgin, Uniqlo, Nestle, Nissan, Samsung, Lenovo, Puma, Media Markt, IKEA, Allianz, Santander, Dominos, Avon and CNN
. We have also been listed amongst the
2017 Red Herring Europe Top 100
& our
CEO Hande Cilingir was listed as the third Woman CEO located outside of the US, by Crunchbase
. We help them grow beyond the speed of customer expectations, drive growth across the funnel.
We provide them an experience beyond their imagination, uplift their customer interaction from Acquisition to Activation, Retention, and Revenue with our cutting edge ML & AI technologies.
We answer all their needs with our
Growth Management Platform
and stand by them at every step of the way .
We move fast and agile, create beautiful cutting-edge products, and create an impact with our 600+ teammates in 25+ offices.
First things first: What is this role about?
You're probably expecting an eye-catching, mesmerizing job description that will sweep you off your feet, flavoured with the coolest startup jargons. After all, we're a Sequoia-backed company, with an awarded woman CEO and a team across the globe that takes the word "diversity" very seriously. But that's exactly why we think that nothing says more than the real experience. We're underdogs who believe in the power of actions more than anything. Our sales pros are conversation starters, network builders, and noise makers. Being a part of our sales team requires a great sets of skills, such as relationship building, consulting, strategic thinking, and creating a robust sales pipeline. So we asked our team of sales pros to tell us what their day-to-day is really like and, in a nutshell, this is what they told us.
Job Description
Handling overall responsibility for managing the sales, achieving growth and hitting/exceeding annual sales targets;
Identify emerging markets and market shifts while being fully aware of new products and competition status;
Develop and implement new sales initiatives, strategies and programs to capture key demographics;
Effectively communicate the value proposition through proposals and presentations;
Provide on-the-ground support for sales associates as they generate leads;
Providing feedback to team on market trends, unmet needs, and opportunities to deliver greater value to customers by extending company offerings;
Present sales, revenue and expenses reports and realistic forecasts to the management team;
Accurate forecasting and maintaining an up to date pipeline at all times.
What we expect from you
A university degree in Business, Marketing, or related fields. Previous experience with travel, ecommerce and retail industries are a big plus!
Minimum 2 years of sales management experience. Knowledge of Digital Marketing is a plus!
Show us that "you've got what it takes" to collaborate and build strong relationships with customers, especially at the executive level
Extensive portfolio of Digital, SEO and SEM agencies
Proven oral and written communication abilities, with positive and energetic phone skills and exquisite listening skills. Alas, we've got clients all over the world!
Be a self-motivated and savvy tech bug, always in search for savvy solutions and ideas to improve our relationship with our clients
Cherish one of our core ethos: care. You'll need to care for our clients and make sure they feel at home with our products and our around the clock support
Superior project and time management skills. And a keen eye for detail!
Passion for testing, measuring and improving outreach and follow up effectiveness
The ability and flexibility to work in a fast-paced startup environment as well as high emotional intelligence
Hold on! Life's a two-way road! Here's what you'll enjoy while spending time with us (perks, anyone?)
Mens sana in corpore sano! You'll enjoy delicious and healthy lunches, dinners and afternoon snacks. Plus coffee and tea handy!
We offer many hard and soft skills training's to help you improve and challenge yourself. You'll have access to Udemy's business plan, where you can choose over 10,000 courses to satisfy your hunger for knowledge
You'll have space to share your skills and even deliver training's and workshops if you wish. Sharing is caring!
We'll provide you with a paid Spotify account subscription, so you can cozy up in your headsets cocoon whenever you want
You'll have a chance to work in an international, diverse and inclusive environment
You'll be part of an industry that's shaping the future of customer experiences
Don't believe us? Just ask Google.
Occasional TGIF happy hours!
Was this position made for you?
So let's talk! We're curious bugs and can't wait to get to know you.
We provide equal opportunity in a zero-discrimination workplace and not just welcome but also embrace everyone without regard to sex, race, color, nationality, religion, gender identity, sexual orientation, disability status, citizenship, or marital status.