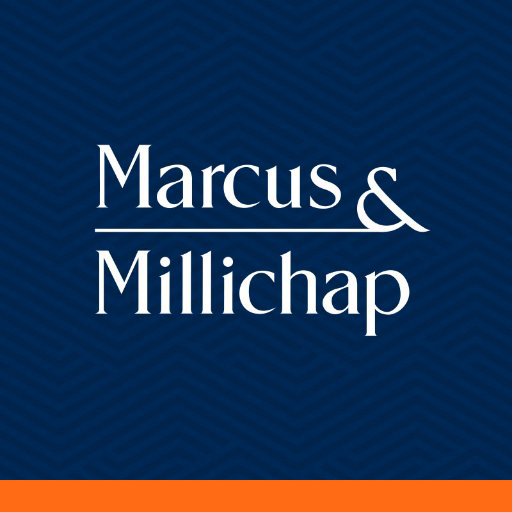 Apply Now
---
Marcus & Millichap Capital Corporation is looking to add a talented Commercial Loan Processor to our team in Seattle. The position plays an integral role in our loan origination team by gathering and reviewing various documentation and reports for the purpose of facilitating loan closings.
Responsibilities:
Gather and review applications, tax returns, rent rolls, third party reports including appraisals, environmental reports and physical site inspection reports; Property Engineering reports, zoning reports and various lender required documents
Prepare application packages for submission to borrowers and lenders
Coordinate loan requirements with third party vendors, attorneys, and escrow companies
Maintain detailed checklists to deal files for internal audits during loan process
Provide instructions & requests to title/escrow, third party vendors, borrowers & broker agents. Follow up for receipt of documentation, providing guidance, assistance & additional requirements for completion, if necessary.
Requirements:
Communicate effectively with borrowers, loan originators and lender's underwriting team to ensure timely closings
Minimum 5-yrs commercial real estate loan closer, has experience with all products types including multi-family, retail, office and NNN transactions
Closer has worked with all types of lenders, commercial banks, credit unions, CMBS, and Life Insurance companies
Closer has worked with all types of entities and has relationships to get various types of entity info on an expedited basis from state agencies
Our mission is to help our clients create and preserve wealth by providing the best real estate investment sales, financing, research, and advisory services available.
Founded in 1971
, Marcus & Millichap (NYSE: MMI) is a leading commercial real estate brokerage firm focusing exclusively on investment sales, financing, research, and advisory services, with over
2,000 investment sales and financing professionals in 80+ offices throughout the United States and Canada
.
Marcus & Millichap closes 4.5 transactions every business hour
– more than any other real estate investment brokerage firm in the nation.
In 2019, the firm closed 9,726 transactions with a sales volume of approximately $49.7 billion
.
The firm has perfected a powerful property marketing system that integrates broker specialization by property type and market area; the industry's most comprehensive investment research; a long-standing culture of information sharing; relationships with the largest pool of qualified investors; and state-of-the-art technology that matches buyers and sellers.
Marcus & Millichap provides equal employment opportunities to all employees and applicants for employment without discrimination with regard to race, religious belief (including dress or grooming practices), color, sex, sex stereotype, pregnancy, childbirth or related medical conditions (including breast feeding), age, national origin, ancestry, sexual orientation, gender identification and expression, transgender status, physical or mental disability, medical condition, genetic characteristics, genetic information, family care, marital status, enrollment in any public assistance program, status as military, a veteran or qualified disabled veteran, status as an unpaid intern or volunteer, or any other classification protected by law. We also prohibit discrimination based on the perception that anyone has any of those characteristics, or is associated with a person who has or is perceived as having any of those characteristics. In addition to federal law requirements, Marcus & Millichap complies with applicable state and local laws governing nondiscrimination in employment in every location in which the company has facilities. This policy applies to all terms and conditions of employment, including recruiting, hiring, placement, promotion, termination, layoff, recall, transfer, leaves of absence, compensation and training.