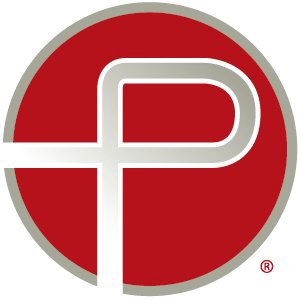 Apply Now
---
Provide sales support to one or more regional sales teams in the areas of market development, procedural coverage, troubleshooting, education and training, customer service and follow-up.
What You'll Achieve
Provide case coverage in accordance with quarterly numerical goals for number of cases and cases per territory.*
Coordinate account in-services in accordance with monthly numerical goals.*
Assist with achievement of regional sales goals.*
Provide monthly updates of regional business activities and competitive business tactics.*
Market Development
Work with Sales Director and team members to develop and implement a regional plan aimed at increasing market share and improving quality of service to customers.*
Establish a system of communication with Regional Sales Manager and Territory Managers to ensure proper execution of plan and achievement of quarterly objectives.*
Develop relationships with hospital personnel to expand contacts in other departments, identify key decision makers and facilitate future sales.
Meet with existing and potential customers to identify their clinical needs, goals and constraints related to patient care, and to demonstrate how Company products can help them achieve their goals.*
Education and Training
Educate existing and potential customers on the merits and proper clinical use of Company products by giving presentations and demonstrations, using a slides, flow model, brochures and other platforms and formats.*
Keep customers abreast of the latest product, therapy, and technology developments, and current items of interest in the industry.
Assist in professional education activities sponsored by Penumbra, including PEER meetings, hospital stroke symposia, and others.*
Assist in training new employees, including Territory Managers and Clinical Specialists.*
Participate in the development of Continuing Education Programs.*
Comply with quality system regulations, standards and procedures*
Customer Service
Serve as primary resource for clinical support in the areas of procedural case coverage, basic troubleshooting and follow-up for Company products.*
Report and track all product incidents at centers, following Company procedures and seeking input from appropriate personnel to resolve problems.*
Respond to customer needs and complaints by developing creative solutions, working in collaboration with senior management, sales and marketing.*
Prospect and develop relationships with prospective customers and/or users of Penumbra products, converting them to Penumbra customers.*
Secure and/or renew existing orders by coordinating product availability, delivery dates, and inventory levels.*
Maintain open communication lines with current and prospective customers on programs, promotions and pricing trends.
Increase account penetration with orders for new and existing products and services.*
Perform other work-related duties as assigned.
*Indicates an essential function of the role
What You'll Bring
Bachelor's degree in communications, neuroscience, biology or related discipline, plus additional training and certification in radiology, neuro-interventional technology, or related field. Three years experience in a hospital setting or in a medical device company, or an equivalent combination of education and experience.
Sales or marketing background desired
Strong clinical, technical and organizational skills
Ability to function in a busy, demanding and competitive environment
Outstanding verbal and written communication skills