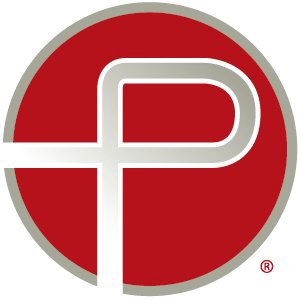 This job is no longer active
---
REAL System is a game development studio within Penumbra, a global healthcare company. We are a team consisting largely of game development veterans who've worked on a huge variety of games spanning the last 20 years, from Skylanders to Psychonauts, The Sims to the latest mobile games. We bring our deep experience creating beloved, cutting-edge games to making games that will make a real difference in people's lives.
As a DevSecOps Engineer you will be responsible for maintaining secure cloud services and environments.
What You'll Achieve
Drive the execution and enhancement of cyber security throughout cloud environments
Become the security SME for security, SOC2,compliance, audits, etc.
Lead CVE Vulnerability Triage meetings: track, assess, and document vulnerabilities
Analyze security systems, audits, and seek improvements on a continuous basis
Develop best practices and security standards for the organization
Test company software, firmware, and firewalls
Assist fellow employees with cybersecurity, software, hardware or IT needs
Secure SDLC via automations and security processes in CI/CD pipeline
Collaborate with DevOps and Developers regarding the security, architecture, and implementation for APIs and Microservices on AKS Kubernetes Services
Document and maintain security processes
Research, test, and implement new security technologies, tools, etc.
Advocate, collaborate, and implement proper security practices
Maintain and improve monitoring solutions to mitigate attacks
Assist with restoring service when interruptions occur
Participate in incident management process and postmortem investigations
Collaborate with the DevOps regarding security and automation deployment best practices
Review new product requirements, provide feedback, and contribute to project planning activities
Understands relevant security, privacy and compliance principles and adheres to the regulations, standards, and procedures that are applicable to the Company
Collaborate with the software development team and with other stakeholders
What You Bring
Experience working on at least one previously shipped SaaS commercial product
Bachelor's degree (or equivalent industry experience) in computer science, engineering, or a related field, with at least 5 years of experience
Experience managing security for cloud infrastructure
Experience managing logging and tracking systems such as Splunk (or Prometheus), Twistlock, etc.
Familiarity with parsing and extracting data from disparate sources
Production security experience with Kubernetes and containers
Experience with version control software, especially Git, Github, and Github Actions
Experience implementing and maintaining automated (GitOps-style) build security systems, etc.
Certifications such as CISSP, GSEC, CEH, or CISM desired, but not required
What We Offer:
• A collaborative teamwork environment where learning is constant and performance is rewarded
• The opportunity to be part of the team that is revolutionizing the treatment of some of the world's most devastating diseases
• A generous benefits package that includes medical, dental, vision, and life insurance; a 401(k) match; and an Employee Stock Purchase Plan
Penumbra, Inc., headquartered in Alameda, California, is a global healthcare company focused on innovative therapies. Penumbra designs, develops, manufactures and markets novel products and has a broad portfolio that addresses challenging medical conditions in markets with significant unmet need. Penumbra sells its products to hospitals and healthcare providers primarily through its direct sales organization in the United States, most of Europe, Canada and Australia, and through distributors in select international markets. The Penumbra logo is a trademark of Penumbra, Inc.
Qualified applicants will receive consideration for employment without regard to race, color, religion, sex, national origin, sexual orientation, gender identity, disability or protected veteran status.