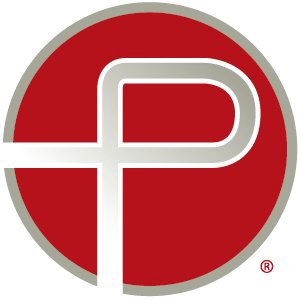 Apply Now
---
Come join the Equipment Maintenance team at Penumbra Inc. in the Alameda, CA location.
Penumbra designs, develops, manufactures, and markets products that address challenging medical conditions in markets with significant unmet need.
As a key member of the team, you will ensure that the equipment we use to manufacture and test medical devices is continually in optimal condition.
Working with a team of engineers and technicians, you will share in the responsibility for maintaining, repairing, and documenting equipment in accordance with our Quality System.
You will be the go-to person for questions about equipment during your shift.
·
Day shift from 6:45 am to 3:15 pm
Specific duties for the role include:
Perform and document routine preventative maintenance, and non-standard equipment repairs
Support manufacturing by solving equipment-related manufacturing problems
Install new equipment and complete IQ/OQ (Incoming qualification / Operations qualification)
Interpret and communicate test results
Make suggestions regarding equipment and fixtures that may improve throughput, yield, and/or ergonomics
Train production staff on proper use of equipment
Requirements
Basic qualifications
Aptitude and desire to solve mechanical and electrical problems
Ability to build, troubleshoot, repair, and maintain equipment,
Excellent oral, written, and interpersonal communication skills.
Ability to regularly lift and/or move up to 50 pounds, and occasionally lift and/or move up to 100 pounds with assistance, and occasional climbing on ladders up to 12 feet
Desired qualifications
2+ years of equipment maintenance experience in a manufacturing environment.
Medical device experience desired but not required.
What We Offer:
• A collaborative teamwork environment where learning is constant and performance is rewarded
• The opportunity to be part of the team that is revolutionizing the treatment of some of the world's most devastating diseases
• A generous benefits package that includes medical, dental, vision, and life insurance; a 401(k) match; and an Employee Stock Purchase Plan
Penumbra, Inc., headquartered in Alameda, California, is a global healthcare company focused on innovative therapies. Penumbra designs, develops, manufactures and markets novel products and has a broad portfolio that addresses challenging medical conditions in markets with significant unmet need. Penumbra sells its products to hospitals and healthcare providers primarily through its direct sales organization in the United States, most of Europe, Canada and Australia, and through distributors in select international markets. The Penumbra logo is a trademark of Penumbra, Inc.
Qualified applicants will receive consideration for employment without regard to race, color, religion, sex, national origin, sexual orientation, gender identity, disability or protected veteran status.