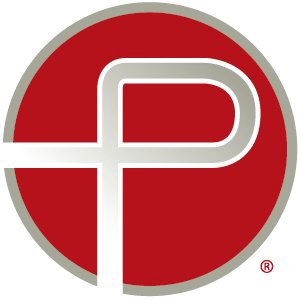 Apply Now
---
The Full-Stack Engineer will work as part of a collaborative engineering team and will be responsible for the development and optimization of our product and tech stack for Immersive Healthcare. Our team is driven by the opportunity to leverage cutting-edge gaming and VR technologies to drive innovation in the world of rehabilitation.
What you will achieve
Build and maintain a React-based Web client for a medical device application
Manage data storage through a GraphQL- and Node.js-based backend
Collaborate with Gameplay Engineers to design, document and implement API calls to and from a virtual reality game running in parallel
Take designs from concept to implementation in shipped products, working with teammates from a wide range of disciplines
Help to diagnose, fix, and learn from service issues in production
Actively contribute to creating, shaping and executing the roadmap for Immersive Healthcare across various programs and platforms
Solicit and apply customer feedback to improving the product
Comply with quality system regulations, standards and procedures
What You'll Achieve
Experience taking designs from concept to implementation in shipped products
Bachelor's degree in Computer Science, Engineering or a related field
5+ years' experience as a Web engineer (Full Stack or Frontend) with proven success in development and deployment of backend / frontend platforms in a SaaS environment
Experience with Javascript, React, Node.js
Experience working with relational databases, preferably Postgres
Strong oral, written, and interpersonal communication skills
Self-starter and comfortable to work autonomously or collaboratively with cross-functional teams, with agile development approach
Highly developed teamwork skills with experience working in cross-collaborative teams
Demonstrated success in owning projects end-to-end, including working with non-technical
Understands relevant security, privacy and compliance principles and adheres to the regulations, standards, and procedures that are applicable to the Company
Desired Qualifications
GraphQL and Hasura
Cloud, preferably Azure
Docker / Kubernetes
WebRTC
Working in a Medical Device or Biotech organization
Game development, virtual reality, or Unreal Engine
stakeholders to set priorities, define requirements, and seek feedback
What We Offer:
• A collaborative teamwork environment where learning is constant and performance is rewarded
• The opportunity to be part of the team that is revolutionizing the treatment of some of the world's most devastating diseases
• A generous benefits package that includes medical, dental, vision, and life insurance; a 401(k) match; and an Employee Stock Purchase Plan
Penumbra, Inc., headquartered in Alameda, California, is a global healthcare company focused on innovative therapies. Penumbra designs, develops, manufactures and markets novel products and has a broad portfolio that addresses challenging medical conditions in markets with significant unmet need. Penumbra sells its products to hospitals and healthcare providers primarily through its direct sales organization in the United States, most of Europe, Canada and Australia, and through distributors in select international markets. The Penumbra logo is a trademark of Penumbra, Inc.
Qualified applicants will receive consideration for employment without regard to race, color, religion, sex, national origin, sexual orientation, gender identity, disability or protected veteran status.