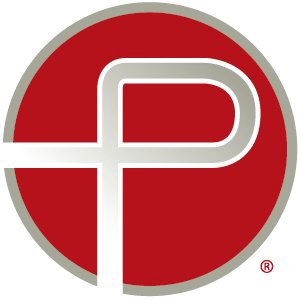 This job is no longer active
---
As a Payroll Specialist, you will be a key member of our payroll team providing support for day-to-day payroll functions of the Human Resources office to ensure accuracy and compliance with company policies in all back-end payroll functions.
What You'll Work On
Payroll: Process regular bi-weekly and off-cycle payrolls, reviewing for any errors/omissions. Generate reports for use by accounting and other departments.
Customer Service: Research and respond to employee inquiries about how their pay was calculated. Assist employees with setting up direct deposits, requesting time off and help them to understand how to navigate the HRIS system, especially Employee Self Service.
Time Management: Provide guidance to employees and supervisors on the proper coding of timesheets and the timing of approvals. Audit time records for errors/omissions and report to management any issues that might negatively impact payroll accuracy.
Employment data: Ensure that employee data relevant to payroll processing are accurate and up-to- date, maintaining confidentiality as required.
Process and procedure: Provide management with recommendations for process improvements, messaging for Q&A (i.e. knowledge base articles) and SOPs. Assist in the creation/updating of the payroll procedural manual.
Support both internal and external audits.
What You Bring
Associates degree with 5+ years of administrative and record keeping experience, including 2 years of experience with payroll, or an equivalent combination of education and experience
Bachelor's degree preferred
Excellent written, oral and interpersonal communication skills
Outstanding people and customer service skills, including empathy, patience, and ability to communicate effectively across cultures
Ability to analyze large amounts of payroll data for management reporting
Ability to prioritize assignments while working on various projects simultaneously. Organized and detail-oriented; proficient in mathematics; ability to work in a fast paced, multi-task environment
Proficient in Microsoft Office applications, including Word, Excel, and PowerPoint
What We Offer:
• A collaborative teamwork environment where learning is constant and performance is rewarded
• The opportunity to be part of the team that is revolutionizing the treatment of some of the world's most devastating diseases
• A generous benefits package that includes medical, dental, vision, and life insurance; a 401(k) match; and an Employee Stock Purchase Plan
Penumbra, Inc., headquartered in Alameda, California, is a global healthcare company focused on innovative therapies. Penumbra designs, develops, manufactures and markets novel products and has a broad portfolio that addresses challenging medical conditions in markets with significant unmet need. Penumbra sells its products to hospitals and healthcare providers primarily through its direct sales organization in the United States, most of Europe, Canada and Australia, and through distributors in select international markets. The Penumbra logo is a trademark of Penumbra, Inc.
Qualified applicants will receive consideration for employment without regard to race, color, religion, sex, national origin, sexual orientation, gender identity, disability or protected veteran status.