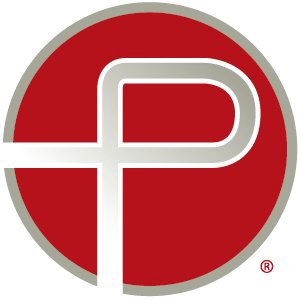 Apply Now
---
General Summary
The Sr Stock Analyst will be a key member of the equity administration team. This role will be responsible for the day-to-day administration of the company's employee equity plans and partner in supporting all areas of equity administration. The role will also work closely with all facets of the organization as it expands within the US and internationally.
Specific Duties and Responsibilities
•Maintain Equity Edge database and Client Resource center to ensure up to date and accurate information at all times.*
•Responsible for general daily equity maintenance tasks, including processing new equity awards, reviewing equity transactions, terminations, cancellations, repurchases, etc. on a timely basis for all employees and other equity holders.*
•Work directly with Payroll partners to ensure accurate and timely tax withholding and reporting.*
•Manage desktop procedures, calendars, ensure all information remains current and consistent; assist with documentation of equity-related processes.*
•Provide excellent customer service to equity plan participants at all levels and to partners across departments.*
•Respond to employee inquiries and requests regarding equity programs and grants.
•Provide education support for equity programs and create educational materials for plan participants.
•Prepare monthly reconciliations to ensure accuracy and completeness of equity and transaction data
•Prepare journal entries and supporting schedules for equity transactions.
•Compile data and manage third-party provider with periodic global compliance filings
•Prepare reports for business partners and respond to ad-hoc data requests on a timely basis.
•Prepare audit schedules for internal and external auditors as needed and provide support for all audit activities.
•Ensure SOX and internal controls compliance.
•Identify, recommend, and implement process improvement to increase efficiency and accuracy of reporting.
•Participate in special projects involving our enterprise accounting and reporting system.
•Adhere to the Company's Quality Management System (QMS) as well as domestic and global quality system regulations, standards, and procedures.*
•Ensure other members of the department follow the QMS, regulations, standards, and procedures.*
•Perform other work-related duties as assigned.
*Indicates an essential function of the role
Position Qualifications
Minimum education and experience:
•Bachelor's degree in Accounting, Business, or related field with 3+ years of progressive, related experience, or an equivalent combination of education and experience
Additional qualifications:
•CEP in process a plus
•Alternatively, willingness to obtain Advanced Equity Compensation Accounting Certificate (AECA)
•Knowledge of and experience working with Equity Edge a plus
•Experience with UltiPro desired
•Experience in sales compensation desired
•Knowledge of Global Equity Plans or willingness to learn
•Strong proficiency with MS Word, Excel, and PowerPoint
•Strong oral, written and interpersonal skills to effectively communicate with all levels of employees across the organization as well as with external contacts
•Able to effectively deal with high-volume, multiple assignments, concurrent deadlines, and changing priorities
•Ability to perform monthly reconciliations with transfer agent, finance, HR, and payroll
•Experience with Employee Stock Purchase Plans
•Experience supporting the development of International Equity and Mobility Taxation strategies
•Experience with forecasting and accounting reporting
•Detail and service oriented
•Strong attention to data integrity and accuracy
•Experience with Section 16 filings a plus
•Ability to exercise discretion and good judgment with confidential and sensitive information
What We Offer:
• A collaborative teamwork environment where learning is constant and performance is rewarded
• The opportunity to be part of the team that is revolutionizing the treatment of some of the world's most devastating diseases
• A generous benefits package that includes medical, dental, vision, and life insurance; a 401(k) match; and an Employee Stock Purchase Plan
Penumbra, Inc., headquartered in Alameda, California, is a global healthcare company focused on innovative therapies. Penumbra designs, develops, manufactures and markets novel products and has a broad portfolio that addresses challenging medical conditions in markets with significant unmet need. Penumbra sells its products to hospitals and healthcare providers primarily through its direct sales organization in the United States, most of Europe, Canada and Australia, and through distributors in select international markets. The Penumbra logo is a trademark of Penumbra, Inc.
Qualified applicants will receive consideration for employment without regard to race, color, religion, sex, national origin, sexual orientation, gender identity, disability or protected veteran status.