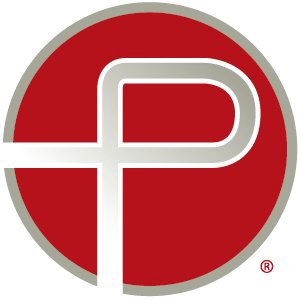 This job is no longer active
---
The Technical/Product Support Specialist will provide support to the sales team on client interactions including system security, networking requirements, data flow, facility requirements, and system configuration. This support will include completing customer questionnaires, providing responses back for follow up questions, and supporting customer calls as needed.
This position will also work with a small team to support escalations from the Tier I Support Specialists on issues that come up during trials and post-sale support. This work will involve lab work (replicate issues and test fixes) and regular communications with the engineering team to identify and resolve customer issues. All resolution steps will be documented in the ticketing system for reference and solutions will be documented as knowledge articles for future use.
The role of technical/sales support specialist essentially involves translating and explaining complex technical information to customers and clients, focusing on revealing how the Real System can be configured and used in specific facilities, and assisting with the configuration, testing, and troubleshooting as required. The technical/sales specialist is the person who stays abreast of the latest developments and breakthroughs in the product, works closely with the engineering team to resolve and document solutions and feedback.
Specific Duties and Responsibilities
Handle customer technical support cases that are escalated from the Technical Product Support Specialist I through ticketing, phone, chat and email submissions.*
Update/create documentation on solutions and work closely with the Tier I Support Specialists to incorporate these updates into the first touch responses, training materials, knowledge base and customer facing documentation.*[CJ1]
Support the sales team on customer technical questions, concerns, and suitable environment for system use.*
Support customer meetings as requested by Care Specialists.*
Support system test/validation efforts as well as lab-based troubleshooting.*
Provide customer feedback information to engineering/Sales teams.*
Support regular updates to documentation in ticketing system and closing out tickets in a timely manner.*
Responsible for providing white glove support through commitment, focus, and follow-through to see problems through to resolution in a timely manner.*.
Comply with standard operating procedures (SOPs) for proper hand-off of unsolvable issues to the appropriate internal teams to maximize customer satisfaction.*
Adhere to the Company's Quality Management System (QMS) as well as domestic and global quality system regulations, standards, and procedures.*
Ensure other members of the department follow the QMS, regulations, standards and procedures.*
Perform other work-related duties as assigned.
What you'll Bring
Bachelor's degree in Computer Science or related technical degree with 3+ years of experience, or equivalent combination of education and experience
In-depth knowledge of hardware and software.
Up-to-date knowledge of the latest IT and software trends.
Strong knowledge in commercial networking and /security
Excellent problem solving/analytical skills w/ s
Strong technical aptitude.
Strong customer service orientation with commitment to customer satisfaction.
Ability to work well with people.
Excellent communications skills both verbal and written.
Demonstrated experience with technical writing and documentation.
Experience with ticketing systems is required (e.g. Salesforce, ServiceNow, or Jira)
Excellent organizational skills.
Self-motivated to take on additional responsibilities.
Understands relevant security, privacy and compliance principles and adheres to the regulations, standards, and procedures that are applicable to the Company
What We Offer:
• A collaborative teamwork environment where learning is constant and performance is rewarded
• The opportunity to be part of the team that is revolutionizing the treatment of some of the world's most devastating diseases
• A generous benefits package that includes medical, dental, vision, and life insurance; a 401(k) match; and an Employee Stock Purchase Plan
Penumbra, Inc., headquartered in Alameda, California, is a global healthcare company focused on innovative therapies. Penumbra designs, develops, manufactures and markets novel products and has a broad portfolio that addresses challenging medical conditions in markets with significant unmet need. Penumbra sells its products to hospitals and healthcare providers primarily through its direct sales organization in the United States, most of Europe, Canada and Australia, and through distributors in select international markets. The Penumbra logo is a trademark of Penumbra, Inc.
Qualified applicants will receive consideration for employment without regard to race, color, religion, sex, national origin, sexual orientation, gender identity, disability or protected veteran status.