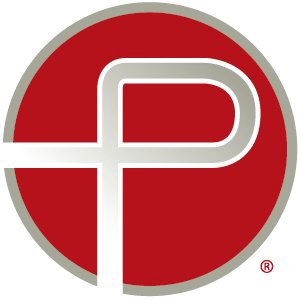 Apply Now
---
The Training Manager at Penumbra provides employees the skills they need to grow with the company.
Guide the training team in the development, facilitation and management of training programs for all employees.
Lead a team of Training Supervisors and Specialists by conducting needs assessments, training implementations, deliver training plans, programs and activities across a variety of platforms.
Specific Duties and Responsibilities
• Foster the development and growth of Penumbra employees
• Create and implement training programs for employees, managers, trainers and others (i.e., participating in and conducting needs analysis, skills development classes, cross-training, manager technical training, etc.)
• Identify and assess the training needs of the organization through job analysis, career paths and consultation with managers.
• Effectively communicate with team members, trainers and management.
• Prioritize training team resources to address needs.
• Select and manage resources, including working with both internal employees and training vendors to develop and deliver training.
• Build the training team by hiring, training, developing, evaluating, and delivering performance feedback of staff.
• Work cross-functionally with all departments to coordinate, execute and/or resolve training-related issues and needs.
• Ensure that training content aligns with related quality systems content and that compliance is maintained.
• Participate in the selection, maintenance, management and support of training software tools, learning management systems and technical personnel required by the business.
• Ensure that training specialists and process trainers are executing training in accordance with procedures and Penumbra's Quality System.
• Interface with other departments to ensure that training systems support requirements.
• Define and understand KPIs for training – track, prepare and report on training metrics.
• Keep abreast of training trends, developments and best practices.
• Adhere to the Company's Quality Management System (QMS) as well as domestic and global quality system regulations, standards, and procedures.
• Ensure other members of the department follow the QMS, regulations, standards and procedures.
• Perform other work-related duties as assigned.
Position Qualifications
•
Bachelor's degree in Adult Learning or related field with 5+ years of experience, or equivalent combination of education and experience
•
5 years of experience in an adult learning environment
•
Knowledge of GMP/ISO 13485 regulatory environment
•
Superb track record in developing and executing successful training programs.
•
Critical thinker with innovative problem-solving skills
•
Strong oral, written and interpersonal communication skills
•
High degree of accuracy and attention to detail
•
Highly computer literate with proficiency in MS Office and related business, LMS and presentation communication tools
•
Excellent organizational skills with ability to prioritize assignments while handling various projects simultaneously
•
Ability to exercise discretion and good judgment with confidential and sensitive information
Preferred qualifications
•
Bachelor's degree in Communication, Education, Adult Learning or ATD certification preferred
•
Medical device, pharmaceutical, biotech, or other regulated industry experience desired
•
3 years of experience in a management or supervisory role desired
•
General office, laboratory, and cleanroom environments
•
Business travel from 10% - 20%
•
Requires some lifting and moving of up to 25 pounds
•
The employee is frequently required to stand, walk, sit, and reach with hands and arms, and to use a computer, sitting for extended periods.
•
Specific vision abilities required by this job include ability to read, close vision, distance vision, color vision, peripheral vision, and depth perception.
What We Offer:
• A collaborative teamwork environment where learning is constant and performance is rewarded
• The opportunity to be part of the team that is revolutionizing the treatment of some of the world's most devastating diseases
• A generous benefits package that includes medical, dental, vision, and life insurance; a 401(k) match; and an Employee Stock Purchase Plan
Penumbra, Inc., headquartered in Alameda, California, is a global healthcare company focused on innovative therapies. Penumbra designs, develops, manufactures and markets novel products and has a broad portfolio that addresses challenging medical conditions in markets with significant unmet need. Penumbra sells its products to hospitals and healthcare providers primarily through its direct sales organization in the United States, most of Europe, Canada and Australia, and through distributors in select international markets. The Penumbra logo is a trademark of Penumbra, Inc.
Qualified applicants will receive consideration for employment without regard to race, color, religion, sex, national origin, sexual orientation, gender identity, disability or protected veteran status.