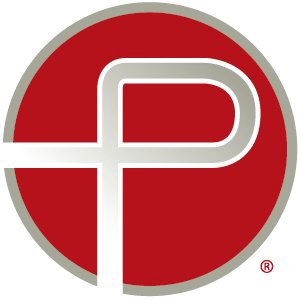 This job is no longer active
---
Responsible for overseeing and managing multiple aspects of pre-production, physical production, and post- production stages for 360-degree filmed content. Tasks include location scouting and sourcing, talent management and scheduling, set and stage design proofs review and feedback gathering, photographer coordination, lighting crew location access scheduling, prop and furniture sourcing.
Job Responsibilities
Managing casting feedback process between external casting agent, Penumbra Studios, and production partners to ensure excellent casting selections are made in advance of physical production
Overseeing screenplay revisions during pre-production to ensure final screenplay versions are locked before physical production begins
Work directly with production partners for sourcing and scheduling of set dressing, equipment and props, in advance of physical production
Manage multiple details of physical production or "shoot-days" for Penumbra Studios including, ensuring pre-lighting location access, script wrangling, talent scheduling and access to location as needed, set construction and access to location as needed, dailies are delivered to Penumbra Studios from film production team, sound crew access to location, clean out of all crew at end of shoot.
*Work directly with the post-production team to understand their process and timeline and report back to Penumbra Studios any issues or red flags that may arise during post-production process
*Interact and work with application development team to schedule and integrate 360 filmed episodes and content into the Vision application
Adhere to the Company's Quality Management System (QMS) as well as domestic and global quality system regulations, standards, and procedures.*
Ensure other members of the department follow the QMS, regulations, standards and procedures.*
Perform other work-related duties as assigned.
Job Qualifications
[5]+ years of music, film, or VR content experience, or equivalent combination of education and experience
Knowledge and skill in unity VR development environments
Knowledge of VR content production pipeline and software
Strong oral, written and interpersonal communication skills
High degree of accuracy and attention to detail
Proficiency with MS Word, Excel, and PowerPoint
Excellent organizational skills with ability to prioritize assignments while handling various projects simultaneously
What We Offer:
• A collaborative teamwork environment where learning is constant and performance is rewarded
• The opportunity to be part of the team that is revolutionizing the treatment of some of the world's most devastating diseases
• A generous benefits package that includes medical, dental, vision, and life insurance; a 401(k) match; and an Employee Stock Purchase Plan
Penumbra, Inc., headquartered in Alameda, California, is a global healthcare company focused on innovative therapies. Penumbra designs, develops, manufactures and markets novel products and has a broad portfolio that addresses challenging medical conditions in markets with significant unmet need. Penumbra sells its products to hospitals and healthcare providers primarily through its direct sales organization in the United States, most of Europe, Canada and Australia, and through distributors in select international markets. The Penumbra logo is a trademark of Penumbra, Inc.
Qualified applicants will receive consideration for employment without regard to race, color, religion, sex, national origin, sexual orientation, gender identity, disability or protected veteran status.