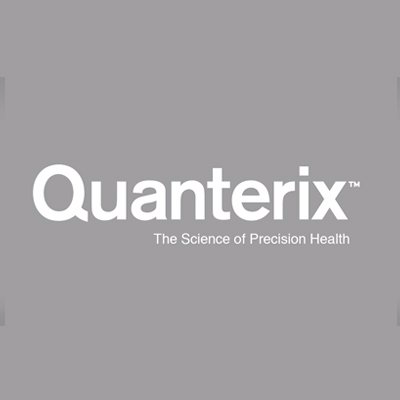 Apply Now
---
Quanterix is a company on a mission to change the way in which healthcare is provided by giving researchers the ability to closely examine the continuum from health to disease. In our focused therapeutic areas, our revolutionary technology, Simoa®, is helping researchers advance the science of precision health. Simoa® is changing the way in which the biology of health and disease is studied by giving researchers the ability to closely examine critical biomarkers in most therapeutic areas including neurology, infectious disease, oncology, inflammation, and cardiology. To continue our extraordinary growth, we are hiring a a talented and highly motivated Business Development Manager, South Central to join our growing organization.
This position will be part of our Commercial Team, reporting to Western Regional Manager. This role requires familiarity with current Immunoassay platforms and the candidate must be able to convincingly articulate the benefits of the Simoa technology. The ideal candidate for this role will be a highly technical, scientific sales professional, who has a passion for finding new customers/building new relationships, maintaining/expanding business within current Accounts, and a desire to expand and grow Quanterix business overall in the South Central region.
What You'll Do:
Responsible for all aspects of selling Quanterix products and laboratory services into Research-Use-Only (RUO) segments including pharma/biopharma, academia, government, and CROs
Establish/maintain relationships in the target markets specifically in Research & Development, Clinical and Pre-Clinical Drug Development, and Translational Medicine
Responsible for finding new opportunities, nurturing existing opportunities, building a strong sales pipeline, and executing on it
Expected to work in collaboration with marketing, applications, technical support, field service, laboratory services, and all internal departments
Responsible for accurate forecasting to leadership and delivering against targets
What We'll Expect From You:
Minimum of BS or BA from accredited institution with major in biology, chemistry, or related fields. MS or PhD preferred
The ideal candidate will have 5+ years sales experience in life science research tools, analytical instrumentation, consumables and/or laboratory services sales
Established relationships within territory in desired markets strongly preferred
Demonstrated successful sales track record of consistently achieving and often exceeding quarterly and annual sales targets is required
Experience selling Immunoassay instrumentation, consumables and laboratory services strongly preferred
Experience selling novel, ground-breaking, disruptive technologies preferred
Technology familiarity with the ability to gain proficiency using a Customer Relationship Management system (preferably Salesforce), expense reporting system, Microsoft Office Tools required
Current familiarity utilizing internet/social media tools for researching potential leads/prospects desired
Candidate must be a strong communicator and team player who is accountable and trustworthy
Must reside in or be able to relocate to Texas, preferably Houston, Texas
Ability/Desire to travel 50%+ of the time within the designated territory and occasionally for company meetings
Why You'll Like Working For Us:
Our Technology: Quanterix' technology is designed to enable much earlier disease detection, better prognoses and enhanced treatment methods to improve the quality of life and longevity of the population for generations to come. The technology is currently being used for research applications in several therapeutic areas. The company was established in 2007 and is in Billerica, Massachusetts. For additional Information, please visit https://www.quanterix.com.
Our Commitment To Employees: We have a free, state-of-the-art onsite fitness center for all employees. To keep you fueled up, we provide onsite employees free bagels every Monday morning, and free snacks and drinks every day! Quanterix hosts Virtual Bingo nights with all employees when we can see families, pets, and win amazing prizes. In addition to competitive compensation and a 401k plan with an employer match, we offer competitive health, dental, and vision benefits for employees and their dependents. We offer a Flexible Spending Account (FSA), Life, Disability, and Accidental Death & Dismemberment Insurances, and Mental Health Care, we offer generous Maternity & Paternity leave, Family Medical Leave, Fertility Assistance, Dependent Care, Military Leave and Vacation Carryover. All employees are awarded Equity, an Employee Stock Purchase Plan, a Performance Bonus, and 1:1 Financial Counseling/Planning. We also offer Tuition Assistance.
Our Culture: Quanterix is committed to a Diverse and Inclusive workplace. We have a Diversity Program with Executive Sponsorship. Our core values are Accountability, Teamwork, Trust, and Transparency OR ATT2. Meet some of our team HERE. Quanterix is an Equal Opportunity Employer and does not discriminate based on race, national origin, gender, gender identity, sexual orientation, protected veteran status, disability, age, or other legally protected status. Quanterix will make reasonable accommodations for qualified individuals with known disabilities, in accordance with applicable law.
#LI-JV1 #QISJ