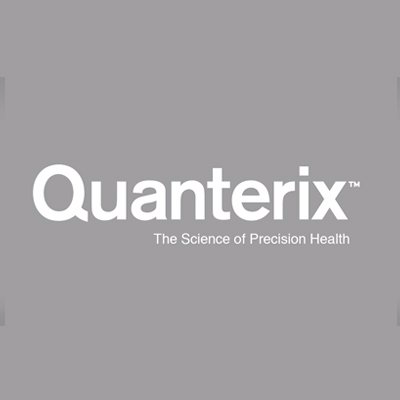 This job is no longer active
---
Quanterix is a company on a mission to change the way in which healthcare is provided by giving researchers the ability to closely examine the continuum from health to disease. In our focused therapeutic areas, our revolutionary technology, Simoa®, is helping researchers advance the science of precision health. Simoa® is changing the way in which the biology of health and disease is studied by giving researchers the ability to closely examine critical biomarkers in most therapeutic areas including neurology, infectious disease, oncology, inflammation, and cardiology. To continue our extraordinary growth, we are hiring a Contract Kitting Technician I located in Billerica, MA
We are looking for an experienced and motivated candidate to join our Manufacturing E team. This individual will be responsible for a wide range of responsibilities in the kitting department including inventory, preparation and execution according to documented procedures. The ideal candidate would be self motivated, team oriented and able to pivot between priorities rapidly.
What You'll Do:
Responsible for meeting kitting schedule requirements within a fast-paced environment with primary activities being: labeling, kitting and inventory accuracy
Support process development and continuous improvement
Maintain cleanliness, organization and integrity of work areas
Adhere to kit instruction sets to ensure reproducibility of kits
Perform other duties as required
What We'll Expect From You:
High School Diploma or GED and/or 1-3 years in distribution or manufacturing support
Inventory control and ERP experience a plus
Continuous Improvement experience a plus
Excellent organizational, record keeping and verbal and written communication skills
Demonstrated ability to work well within cross-functional teams as a team player
Possess an ability to learn and master complicated concepts quickly and comfortably
Strong work ethic, the ability to generate high quality output in a fast-paced and ever-changing environment
Positive, proactive and collaborative attitude
Attention to detail and SAFETY
Why You'll Like Working For Us:
Our Technology: Quanterix' technology is designed to enable much earlier disease detection, better prognoses and enhanced treatment methods to improve the quality of life and longevity of the population for generations to come. The technology is currently being used for research applications in several therapeutic areas. The company was established in 2007 and is in Billerica, Massachusetts. For additional Information, please visit https://www.quanterix.com.
Our Commitment To Employees: We have a free, state-of-the-art onsite fitness center for all employees. To keep you fueled up, we provide onsite employees free bagels every Monday morning, and free snacks and drinks every day! Quanterix hosts Virtual Bingo nights with all employees when we can see families, pets, and win amazing prizes. In addition to competitive compensation and a 401k plan with an employer match, we offer competitive health, dental, and vision benefits for employees and their dependents. We offer a Flexible Spending Account (FSA), Life, Disability, and Accidental Death & Dismemberment Insurances, and Mental Health Care, we offer generous Maternity & Paternity leave, Family Medical Leave, Fertility Assistance, Dependent Care, Military Leave and Vacation Carryover. All employees are awarded Equity, an Employee Stock Purchase Plan, a Performance Bonus, and 1:1 Financial Counseling/Planning. We also offer Tuition Assistance.
Our Culture: Quanterix is committed to a Diverse and Inclusive workplace. We have a Diversity Program with Executive Sponsorship. Our core values are Accountability, Teamwork, Trust, and Transparency OR ATT2. Meet some of our team HERE. Quanterix is an Equal Opportunity Employer and does not discriminate based on race, national origin, gender, gender identity, sexual orientation, protected veteran status, disability, age, or other legally protected status. Quanterix will make reasonable accommodations for qualified individuals with known disabilities, in accordance with applicable law.
#LI-FM1 #QISJ