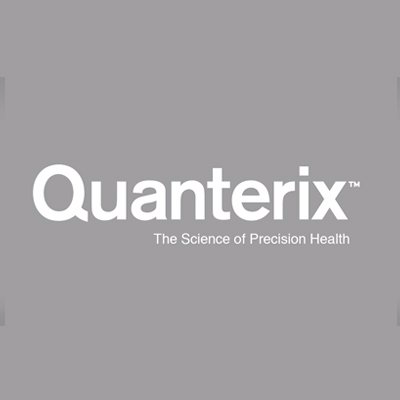 Apply Now
---
Quanterix is a company on a mission to change the way in which healthcare is provided by giving researchers the ability to closely examine the continuum from health to disease. In our focused therapeutic areas, our revolutionary technology, Simoa®, is helping researchers advance the science of precision health. Simoa® is changing the way in which the biology of health and disease is studied by giving researchers the ability to closely examine critical biomarkers in most therapeutic areas including neurology, infectious disease, oncology, inflammation, and cardiology. To continue our extraordinary growth, we are hiring a Quality Assurance Document Control Manager located in Billerica, MA.
We are looking for an experienced and motivated candidate to join our Quality Assurance team. This individual will be responsible for managing a group of mid-senior level Quality Assurance and Document Control Specialists who are working on batch record review and approvals, filing of critical QMS documents, lot numbering, maintaining and coordinating review and processing of internal documents in the electronic document control system, providing numbers for Quality Assurance documents [CAPA's, Change Controls, deviations], supporting exam development for training and regularly reporting on training progress on new and revised documents. This individual will also be the primary contact with users of the electronic document management system.
What You'll Do:
Manage and develop document control and batch record staff members; plan and implement resources to support organizational needs
Support and provide direction to system administrators for electronic document control system including processing documents as necessary
Support training and exam creation for SOPs in Master Control, including maintaining associated metrics
Provide oversight and direction for team issuing NCMR, deviation and lot numbers including processing numbers as necessary
Provide oversight and direction for team to support creation of and update to product labels and creation of part numbers, per defined processes.
Provide oversight and direction for team to support review and processing of batch records including processing as necessary
Process internal documents through Master Control by maintaining revision control and supporting owners and reviewers with tight schedules
Support QA organization as necessary, including assisting with audits, procedure development, etc, as defined by the Sr. Director Quality.
What We'll Expect From You:
BS/BA degree required with 6+ years related QA and Quality Systems experience.
In-vitro diagnostic (reagents and instrumentation/software) experience preferred.
Awareness of QSR and ISO regulatory requirements is preferred.
Able to lead a group and work independently, without instruction.
Excellent cross-functional team participation skills.
Highly organized and detail oriented.
Proficiency with standard business tools: word processing, presentations, spreadsheets, internet software, manufacturing software, database software.
Why You'll Like Working For Us:
Our Technology: Quanterix' technology is designed to enable much earlier disease detection, better prognoses and enhanced treatment methods to improve the quality of life and longevity of the population for generations to come. The technology is currently being used for research applications in several therapeutic areas. The company was established in 2007 and is in Billerica, Massachusetts. For additional Information, please visit https://www.quanterix.com.
Our Commitment To Employees: We have a free, state-of-the-art onsite fitness center for all employees. To keep you fueled up, we provide onsite employees free bagels every Monday morning, and free snacks and drinks every day! Quanterix hosts Virtual Bingo nights with all employees when we can see families, pets, and win amazing prizes. Unwind on Tuesdays and Thursdays with a virtual yoga session. In addition to competitive compensation and a 401k plan with an employer match, we offer competitive health, dental, and vision benefits for employees and their dependents. We offer a Flexible Spending Account (FSA), Life, Disability, and Accidental Death & Dismemberment Insurances, and Mental Health Care, we offer generous Maternity & Paternity leave, Family Medical Leave, Fertility Assistance, Dependent Care, Military Leave and Vacation Carryover. All employees are awarded Equity, an Employee Stock Purchase Plan, a Performance Bonus, and 1:1 Financial Counseling/Planning. We also offer Tuition Assistance.
Our Culture: Quanterix is committed to a Diverse and Inclusive workplace. We have a Diversity Program with Executive Sponsorship. Our core values are Accountability, Teamwork, Trust, and Transparency OR ATT2. Meet some of our team HERE. Quanterix is an Equal Opportunity Employer and does not discriminate based on race, national origin, gender, gender identity, sexual orientation, protected veteran status, disability, age, or other legally protected status. Quanterix will make reasonable accommodations for qualified individuals with known disabilities, in accordance with applicable law.
#Li-MM1