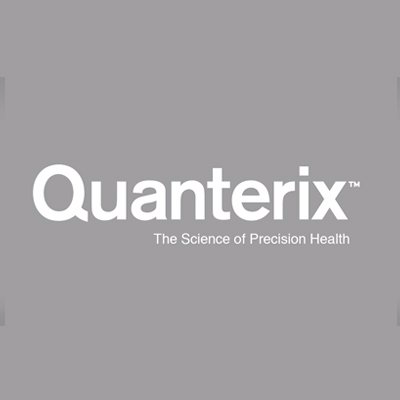 This job is no longer active
---
Quanterix is a company on a mission to change the way in which healthcare is provided by giving researchers the ability to closely examine the continuum from health to disease. In our focused therapeutic areas, our revolutionary technology, Simoa®, is helping researchers advance the science of precision health. Simoa® is changing the way in which the biology of health and disease is studied by giving researchers the ability to closely examine critical biomarkers in most therapeutic areas including neurology, infectious disease, oncology, inflammation, and cardiology. To continue our extraordinary growth, we are seeking a Manager, of Quality Engineering located in Billerica, Massachusetts.
We are looking for an experienced and motivated candidate to join our Quality team. This individual will be a technical leader with a depth of experience in change management, process characterization, statistical process control, lean manufacturing, quality systems, continuous process improvement, and operational excellence. This position requires competent understanding and demonstrated experience in QC laboratory and manufacturing operations, the ability to develop project plans with a team, manage deliverable's through collaboration and influence, and identify compliant solutions to operational challenges. The individual will be an individual contributor expected to represent QC at cross-functional meetings, develop and maintain project plans and work with laboratory and manufacturing leads to identify and eliminate obstacles
What You'll Do:
Lead the product quality review program at Quanterix and manage the successful implementation of corrective actions to address identified adverse data trends. Generate product quality review reports in collaboration with representatives from functional areas such as Quality Assurance, Quality Control, Manufacturing, Pilot Plant, Assay Development, and Regulatory.

Experience with risk management strategies and general project management.

Proficient in analyzing data to identify process performance trends.

Conduct data analysis and control charts to characterize and monitor process performance. Proficient in statistical software such as Minitab or JMP to generate control charts, capability analysis, ANOVA, regression analysis to evaluate process performance.

Lead trend analysis of laboratory errors, First Pass Acceptance, Out of Specification, Deviation, and NCMR investigations related to testing or manufacturing. Ensure corrective actions are developed and implemented in a timely and compliant manner.

Create, analyze, verify, and approve result reports related to process characterization, change controls, or process improvements.

Revise/review specifications, SOPs, Work Instructions, test methods and other documents regarding testing or manufacturing.

Identify and implement improvements in documentation and other process improvements, lead investigations and resolutions of quality issues and general continuous improvement activities.

Ability to proactively manage the development and re-engineering of key processes and systems in support of process improvement.

Proven success in identifying and implementing continuous improvement initiatives.
What We'll Expect From You:
Bachelor's Degree in Biology, Chemistry or Life Sciences

5+ years in QC laboratory testing, manufacturing, or similar experience

Knowledge of process characterization and validation

Knowledge of product quality reviews or annual product reviews

Strong organizational skills to be able to manage multiple tasks simultaneously, and the ability to appropriately prioritize tasks

Strong attention to detail in order to produce accurate, precise, and reproducible data

Strong verbal and written communication skills

Ability to work well within cross-functional teams as a team player

Skilled at analyzing data, summarizing results, and generating performance metrics to drive corrective actions

Possess an ability to learn and master complicated concepts quickly and comfortably

Strong work ethic with ability to meet rapidly evolving and dynamic business priorities

Possess the ability to proactively adapt to rapid changes in business priorities and foster teamwork among employees to maintain high quality standards

Ability to drive functional, technical and operational excellence

Ability to inspire and foster innovation, collaboration, transparency and team effectiveness

Ability to manage timelines and coordinate deliverables in a matrixed environment
Physical Demands:
Some processes entail repetitive motion and extended periods of time in a standing position
Why You'll Like Working For Us:
Our Technology: Quanterix' technology is designed to enable much earlier disease detection, better prognoses and enhanced treatment methods to improve the quality of life and longevity of the population for generations to come. The technology is currently being used for research applications in several therapeutic areas. The company was established in 2007 and is in Billerica, Massachusetts. For additional Information, please visit https://www.quanterix.com.
#LI-KR1
Our Commitment To Employees: We have a free, state-of-the-art onsite fitness center for all employees. To keep you fueled up, we provide onsite employees free bagels every Monday morning, and free snacks and drinks every day! Quanterix hosts Virtual Bingo nights with all employees when we can see families, pets, and win amazing prizes. In addition to competitive compensation and a 401k plan with an employer match, we offer competitive health, dental, and vision benefits for employees and their dependents. We offer a Flexible Spending Account (FSA), Life, Disability, and Accidental Death & Dismemberment Insurances, and Mental Health Care, we offer generous Maternity & Paternity leave, Family Medical Leave, Fertility Assistance, Dependent Care, Military Leave and Vacation Carryover. All employees are awarded Equity, an Employee Stock Purchase Plan, a Performance Bonus, and 1:1 Financial Counseling/Planning. We also offer Tuition Assistance.
Our Culture: Quanterix is committed to a Diverse and Inclusive workplace. We have a Diversity Program with Executive Sponsorship. Our core values are Accountability, Teamwork, Trust, and Transparency OR ATT2. Meet some of our team HERE. Quanterix is an Equal Opportunity Employer and does not discriminate based on race, national origin, gender, gender identity, sexual orientation, protected veteran status, disability, age, or other legally protected status. Quanterix will make reasonable accommodations for qualified individuals with known disabilities, in accordance with applicable law.