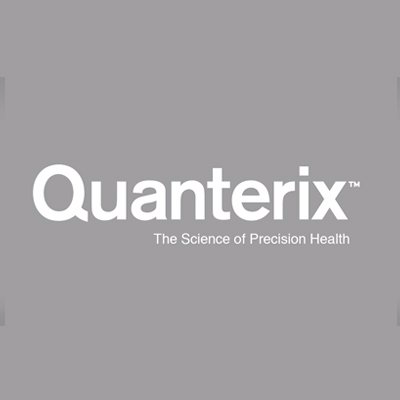 This job is no longer active
---
Quanterix is a company on a mission to change the way in which healthcare is provided by giving researchers the ability to closely examine the continuum from health to disease. In our focused therapeutic areas, our revolutionary technology, Simoa®, is helping researchers advance the science of precision health. Simoa® is changing the way in which the biology of health and disease is studied by giving researchers the ability to closely examine critical biomarkers in most therapeutic areas including neurology, infectious disease, oncology, inflammation, and cardiology. To continue our extraordinary growth, we are seeking a Product Owner, Software Engineering located in Billerica, MA..
We are looking for an experienced and motivated candidate to join our Software Engineering team. This individual will have a strong dotted line to the marketing organization that is responsible for defining Stories and prioritizing the Team Backlog to streamline the execution of program priorities while maintaining the conceptual and technical integrity of the Features or components for the team. The PO has a significant role in maximizing the value of the new software platform and ensuring stories meet the user's needs and comply with the Definition of Done. This role has significant relationships and responsibilities outside the local team, including working with Product Management, Customers, Business Owners, and other stakeholders.
The PO is the member of the Agile team who serves as the customer proxy responsible for working with Product Management and other stakeholders—including other POs—to define and prioritize stories in the team backlog. This allows the new instrument platform to effectively address program priorities (features and Enablers) while maintaining technical integrity. The PO works closely with the rest of the scrum team, where they typically share management, incentives, and culture. But the PO also attends the relevant Product Management meetings for planning and Program Backlog/Vision refinement
What You'll Do:
Preparation and Participation in PI Planning:
As a member of the extended Product Management team, the PO is heavily involved in program backlog refinement and prep for Program Increment (PI) planning and also plays a significant role in the planning event itself.

Before the planning event, the PO updates the team backlog and typically reviews and contributes to the program vision, Roadmap, and content presentations.

During the event, the PO is involved with story definition, providing the clarifications necessary to assist the team with their story estimates and sequencing.

The entire Agile team, which includes the PO, also work together to determine their team PI objectives for the upcoming PI.
Iteration Execution Maintaining the team backlog:
With input from System Architect/Engineering and other stakeholders, the PO has the primary responsibility for building, editing, and maintaining the team backlog.

Ensures consisting mostly of user stories, including defects and enablers.

Prioritize backlog items based on user value, time, and other team dependencies determined in the PI planning meeting and refined during the PI.
Iteration Planning:
The PO reviews and reprioritizes the backlog as part of the prep work for Iteration Planning, including coordination of dependencies with other POs.

During the iteration planning meeting, the PO communicates story detail and priorities and ensures the team aligns and agrees on a final iteration plan.
Sprint Execution Support:
While any team member can write stories and acceptance criteria, the PO maintains proper flow.

POs collaborate with their team to detail stories with acceptance criteria and examples in the form of acceptance tests.

The PO works with the team to agree on accepted story completion. This includes validating that the story meets acceptance criteria, that it has the appropriate, persistent acceptance tests, and that it otherwise complies with its Definition of Done (DoD). In so doing, the PO also assures a level of quality, focusing primarily on fitness for use.

While POs are not expected to drive technological decisions, they are supposed to understand the scope of the upcoming enabler work and collaborate with System and Solution Architect/Engineering to assist with decision-making and sequencing of the critical technological infrastructures that will host the new business functionality.

POs collaborate with their team and any other stakeholders in the team demo. They also participate in the Iteration Retrospective, where the teams gather to improve their processes and are active in the Agile Release Train's (ART's) Inspect and Adapt (I&A) workshop.

The PO has an instrumental role in producing the PI system demo for program stakeholders. To ensure that they will be able to show the most critical aspects of the solution to the stakeholders, POs also participate in the preparation of the PI system demo
What We'll Expect From You:
Minimum B.A/B.S. degree, preferably in a computer science or software engineering discipline

2+ years experience as a product owner within an Agile software program

4+ in marketing or commercial within a lifescience based instrument company

Experienced in working with research instruments or medical devices

Working knowledge of the marketing function and market segmentation for Quanterix

Experience documenting features and user stories of software requirements

Experience with Cloud-based lifescience solutions management

<10%; limited travel to support on-site engagement with platform manufacturing partners & remote software test resources etc.
Why You'll Like Working For Us:
Our Technology: Quanterix' technology is designed to enable much earlier disease detection, better prognoses and enhanced treatment methods to improve the quality of life and longevity of the population for generations to come. The technology is currently being used for research applications in several therapeutic areas. The company was established in 2007 and is in Billerica, Massachusetts. For additional Information, please visit https://www.quanterix.com.
Our Commitment To Employees: We have a free, state-of-the-art onsite fitness center for all employees. To keep you fueled up, we provide onsite employees free bagels every Monday morning, and free snacks and drinks every day! Quanterix hosts Virtual Bingo nights with all employees when we can see families, pets, and win amazing prizes. In addition to competitive compensation and a 401k plan with an employer match, we offer competitive health, dental, and vision benefits for employees and their dependents. We offer a Flexible Spending Account (FSA), Life, Disability, and Accidental Death & Dismemberment Insurances, and Mental Health Care, we offer generous Maternity & Paternity leave, Family Medical Leave, Fertility Assistance, Dependent Care, Military Leave and Vacation Carryover. All employees are awarded Equity, an Employee Stock Purchase Plan, a Performance Bonus, and 1:1 Financial Counseling/Planning. We also offer Tuition Assistance.
Our Culture: Quanterix is committed to a Diverse and Inclusive workplace. We have a Diversity Program with Executive Sponsorship. Our core values are Accountability, Teamwork, Trust, and Transparency OR ATT2. Meet some of our team HERE. Quanterix is an Equal Opportunity Employer and does not discriminate based on race, national origin, gender, gender identity, sexual orientation, protected veteran status, disability, age, or other legally protected status. Quanterix will make reasonable accommodations for qualified individuals with known disabilities, in accordance with applicable law.
#LI-CL1