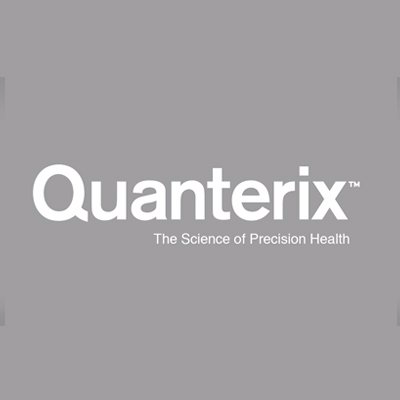 Apply Now
---
To continue our solid growth, Quanterix is seeking a talented and highly motivated Regional Sales Manager for Eastern North America to join our growing organization. This position will be part of our Sales team and the role requires familiarity with current immunoassay platforms. The ideal candidate for this role will have experience leading and directing a team of highly technical sales professionals to expand and grow Quanterix products and laboratory services business in Eastern North America.
Key Responsibilities:
Concentrating on research-use-only market segments (pharma/biopharma, academia, government, and CROs)

Responsible for providing leadership accurate forecasting in progress towards key performance metrics

Recruit, hire, train, retain, motivate and develop a high performing sales team

Implement a rigorous management process to ensure the timely progression of accounts from qualification to close

Skillfully coach representatives through complex selling scenarios

Drive revenue growth and control expenses

Work closely with internal departments to develop tactics and tools to overcome field challenges

Develop and implement training programs for new hires as well as experienced representatives

Maintain and uphold accountability to all compliance and expense reporting standards
Minimum Requirements:
Minimum of BS or BA from accredited institution with major in biology, chemistry, or related fields. Advanced degree in the sciences preferred

8+ years sales experience in life science research tools and/or analytical instrumentation

2+ sales leadership experience strongly preferred

Ability to recruit, train, develop and retain a high-performing sales team

Strong value selling skills and the ability to teach/empower those skills to both experienced and inexperienced representatives

Must be a strong leader who can inspire and motivate a team

Proven track record of leading a team to meet or exceed sales targets

Experience selling disruptive technologies preferable

Have established relationships in the target markets

Be a strong communicator and team player who is accountable and trustworthy

Must reside in the United States

Ability to travel 50+% of the time
Quanterix is a company that is digitizing biomarker analysis with the goal of advancing the science of precision health. The company's digital health solution, Simoa, has the potential to change the way in which healthcare is provided today by giving researchers the ability to closely examine the continuum from health to disease. Quanterix' technology is designed to enable much earlier disease detection, better prognoses and enhanced treatment methods to improve the quality of life and longevity of the population for generations to come. The technology is currently being used for research applications in several therapeutic areas, including oncology, neurology, cardiology, inflammation, and infectious disease. The company was established in 2007 and is in Billerica, Massachusetts. For additional Information, please visit https://www.quanterix.com.
Quanterix is committed to a diverse and inclusive workplace. Quanterix is an equal opportunity employer and does not discriminate based on race, national origin, gender, gender identity, sexual orientation, protected veteran status, disability, age, or other legally protected status. Quanterix will make reasonable accommodations for qualified individuals with known disabilities, in accordance with applicable law.
#LI-JV1