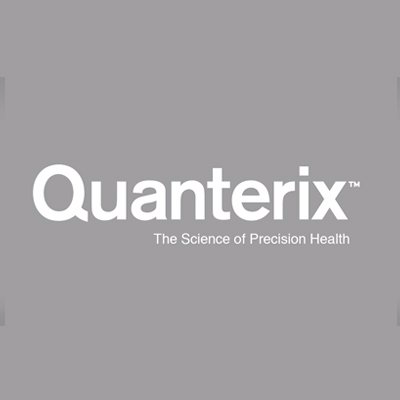 Apply Now
---
Quanterix is a company on a mission to change the way in which healthcare is provided by giving researchers the ability to closely examine the continuum from health to disease. In our focused therapeutic areas, our revolutionary technology, Simoa®, is helping researchers advance the science of precision health. Simoa® is changing the way in which the biology of health and disease is studied by giving researchers the ability to closely examine critical biomarkers in most therapeutic areas including neurology, infectious disease, oncology, inflammation, and cardiology. To continue our extraordinary growth, HRIS, IT Principal Business Analyst located in Billerica, MA.
We are looking for an experienced and motivated candidate to join our team. This individual will be IT's technical liaison to the HR and Payroll functions at Quanterix. You will be assisting them with day to day administration of HRIS & payroll tools, as well as helping to guide them in translating business processes into technical workflows in those tools, and identifying new initiatives and tools to help improve their ability to provide exceptional functionality to the company.
Key Responsibilities:
Administration, configuration, and support for HRIS (SAP Success Factors) and its integration points with other systems.
Administration, configuration, and support payroll systems such as ADP
Work tightly with HR and Payroll departments to ensure their voice is heard in IT, and to represent IT in providing technical consultation to the departments.
Work with IT and departmental leadership to define short and long term application roadmaps to support business objectives.
Develop documentation for procedures, and train others in IT and partner departments on processes as required.
Willingness to assist in support of legacy platforms, while working to define and create their replacements.
Comfortable balancing risk, protection, and business needs with the ability to remain calm and effective with shifting priorities.
Requirements:
Bachelor degree in IS/IT, IT Business Management, or related field, or an equivalent combination of education and experience.
7+ years experience supporting, configuring, and administering HRIS applications, and a willingness to learn new tools and technologies.
Strong customer service skills and the ability to work effectively with both technical and non-technical stakeholders, as well as managing vendor relationships.
Prefer experience in a public firm and functional understanding of SOX compliance.
Experience managing Windows Servers and applications a strong plus.
Experience with SQL or other databases and reporting platforms (eg: Tableau) a strong plus.
Understanding of validation and compliance as it relates to a healthcare, medical device, or similarly regulated organization is a strong plus.
Quanterix is a company that's digitizing biomarker analysis with the goal of advancing the science of precision health. The company's digital health solution, Simoa, has the potential to change the way in which healthcare is provided today by giving researchers the ability to closely examine the continuum from health to disease. Quanterix' technology is designed to enable much earlier disease detection, better prognoses and enhanced treatment methods to improve the quality of life and longevity of the population for generations to come. The technology is currently being used for research applications in several therapeutic areas, including oncology, neurology, cardiology, inflammation and infectious disease. The company was established in 2007 and is located in Billerica, Massachusetts. For additional Information, please visit https://www.quanterix.com.
Quanterix is committed to a diverse and inclusive workplace. Quanterix is an equal opportunity employer and does not discriminate on the basis of race, national origin, gender, gender identity, sexual orientation, protected veteran status, disability, age, or other legally protected status. Quanterix will make reasonable accommodations for qualified individuals with known disabilities, in accordance with applicable law.
#LI-SD1 #QISJ