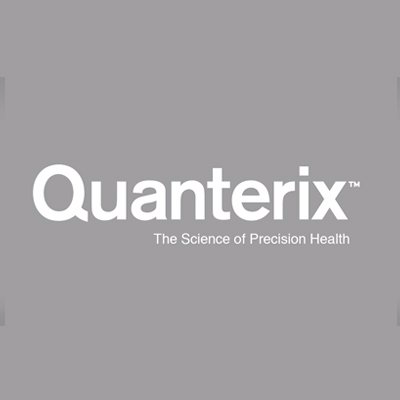 Apply Now
---
To continue our solid growth, we are seeking a talented and highly motivated Internal Applications Scientist to join our growing organization. The Internal Applications Scientist performs experiments, provides data management expertise, and improves customer support processes to drive successful adoption of Simoa assays by new customers and expand assay usage by existing customers. Projects may include generating and organizing data to demonstrate assay performance, conducting proof-of-concept studies to drive instrument sales, and executing troubleshooting experiments. In addition, the Applications Scientist will work closely with the Technical Support and the larger commercial organization to improve customer support processes and enable customer feedback to internal teams.
Key Responsibilities:
Platform Demo Support
Manage the demo instrument fleet, ensuring instruments and equipment are properly maintained, and organizing shipping logistics to get instruments and supplies to and from customer site demos.
Support the internal sample testing demo program, implementing and improving established processes for collecting all necessary information ahead of the demo, receiving and storing samples, conducting the experiments, and reporting data back to customers.
Applications Development
Execute Proof of Concept studies, as prioritized by the Commercial Organization, to demonstrate novel assays or novel applications for existing assays.
Create application notes, presentations, scientific posters, and white papers to illustrate use of Quanterix assays for novel applications
Technical Support
Perform data analysis and troubleshooting experiment design/interpretation to help solve customer issues with assays or instruments. Involves collaborative work with members of the Tech Support, Field Service, Engineering, Assay Development, and Manufacturing teams.
Author technical notes and presentations to communicate key learnings to customers, internal teams, and the broader commercial team.
Customer Focus Engagement
Drive creation and implementation of a program for a regular cadence of meetings with customers to directly obtain feedback on customer satisfaction and document requests for product improvements.
Nurture relationships with internal teams to facilitate delivery of constructive customer feedback to drive continuous improvement of platforms and products.
Skill and Knowledge Requirements:
Proficiency with general biochemistry/molecular biology laboratory work and experimental design
Experience adapting new technologies to research needs.
Strong understanding of current immunoassay platforms and technology, ELISA assay development experience preferred.
Analytical thinker with excellent data visualization skills and a knack for troubleshooting
Proven organizational and project management skills
Excellent technical communication and writing skills
Team spirit, positive attitude, desire to learn, and strong independent work ethic
Minimum Experience and Education:
Masters Degree or higher in biology, chemistry, or biochemistry
2 - 5+ years experience as a bench scientist designing, conducting, and interpreting experiments independently and in collaboration with peers
2 - 5+ years industry experience demonstrating leadership skills in a Pharma, BioTech or CRO type organization
Customer-facing experience strongly preferred
Travel Requirements:
Up to 20% travel expected
About Quanterix:
Quanterix is a company that's digitizing biomarker analysis with the goal of advancing the science of precision health. The company's digital health solution, Simoa, has the potential to change the way in which healthcare is provided today by giving researchers the ability to closely examine the continuum from health to disease. Quanterix' technology is designed to enable much earlier disease detection, better prognoses and enhanced treatment methods to improve the quality of life and longevity of the population for generations to come. The technology is currently being used for research applications in several therapeutic areas, including oncology, neurology, cardiology, inflammation and infectious disease. The company was established in 2007 and is located in Billerica, Massachusetts. For additional Information, please visit https://www.quanterix.com.
Quanterix is an Equal Opportunity Employer that offers a competitive and comprehensive employee benefits package, including health, dental, life insurance, a flexible spending plan, paid vacation, stock options and a 401(k) investment plan.
#LI-SD1