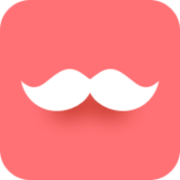 Apply Now
---
YOUR NEXT STEP IS AT RAPPI!
Rappi is one of the first Latin American unicorns and a start-up that continues to focus on growing and making life easier for our users. As a company, we seek to continue improving the services we already offer, add more to our offer and continue expanding throughout the Latin American continent.
¡Hey, keep it in mind that Rappi is an equal opportunity employer and hires qualified individuals regardless of gender, race, sexual orientation, religion, nationality, age, disability or background. You'll be most welcome here!
At Rappi, no two days are the same. We love to hustle, work hard for a greater good, and strive to be the leading tech company in Latin America. Rappi is growing at a tremendous rate and this position is crucial in our pursuit at providing a game-changing experience for our users, couriers and partners.
We are looking for an experienced and enthusiastic Product Lead to be part of the Rappi ADS team.
The ADS Team
Rappi's Restaurant Ad product kicked-off in the second half of 2020, the Ads product currently serves on a monthly basis thousands of restaurant Brands. During 2021 the Ads team will build new product versions to scale even more.
The platform and App Ad space is fueling a new disruption in the marketing industry as Ad investments not only allow for a targeted audience reach but also track complete funnel data.
We're looking for a talented Product Lead to help us to shape the future of that platform across Rappi.
What we expect of you:
Own the planning and execution for the lifecycle of a major set of products focused in Data within RappiAds.
Contribute to build RappiAds' strategic view and own the strategic and tactical plan related to Data Products
Co-build your own OKRs in collaboration with the Product Director to ensure your efforts are connected to impact and value building.
Build User Stories working closely with the Tech Team and interact on a daily basis with Developers to ensure proper understanding and execution of the plans
Participate and lead user group research and discussion including both internal (i.e. Rappi's Commercial Teams) and external (i.e. Restaurant Owners and Marketing Managers).
Own the Product aspect of Data for RappiAds including design of ETLs in order to meet the data needs for RappiAds. The RappiAds Product requires running elaborate algorithms in milliseconds to determine the best content-user matching. This matching is key in delivering value to our clients and Restaurant Partners.
Requirements:
4-8 years of professional experience; a mix of structured, high performance roles (consulting, banking, international CPG)
Product- or tech-related roles in a fast moving startup environment is ideal including experience in structuring Epics and related User Stories to feed the RappiAds Strategy
Exceptional analytical skills; strong familiarity with Excel required; SQL, R, Python, or other programming languages is a big plus
Strong communication skills both oral and written are a must
Customer research experience a plusInsatiable hunger for huge impact and the energy to make the impossible happen
Fluency in English, Spanish and/or Portuguese
He leído y acepto la
Autorización de Datos Personales de Rappi S.A.S
Conforme a la
Política de Tratamiento de Datos Personales
----
In accordance with the Personal Data Treatment Policy