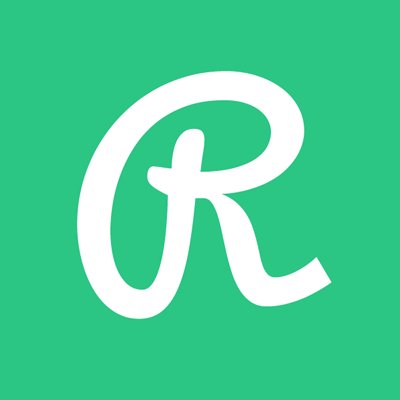 This job is no longer active
---
About Returnly:
About the role:
At Returnly, we value you as a whole person. We care about the skillset you bring to the table, but more importantly, we care about the kind of person you are, and the culture and attitude you bring to the table. As a Solutions Architect, you will work on both pre-sales as well as post-sales engagements. You will partner with Returnly's Account Executives to qualify deals before signature and you will design integration paths after signature that will serve millions of shoppers around the world with a more delightful post-purchase experience. You will find success in this role if you are a technical leader who has tackled a variety of integration and middleware-specific problems.
About you:
You are passionate about solving complex problems
You have a strong sense of ownership and responsibility
You are flexible and seek clarity when faced with ambiguity
You have your own opinions and you are not shy about them, however you value consensus and strive to achieve it
You're not afraid to change your mind given new facts, nor are you afraid to admit your mistakes
You have excellent communication skills and are able to explain your ideas clearly and concisely and you enjoy sharing them
You are very serious about the quality of your work and you hold your colleagues to the same standard
You have a consultant's demeanor with a penchant for finding the path of least resistance
Ability to work independently in an unstructured environment
What you'll be doing:
As a Solutions Architect, you will serve as a technical and product subject matter expert within Returnly's Go-To-Market organization.
Work alongside Returnly's Account Executives to qualify deals ahead of signature
Be responsible for leading post-sales integration work for the onboarding team
Partner closely with Onboarding Project Managers to provide technical leadership & guidance to Returnly's most sophisticated customers
Work directly with customers to take their specific business requirements and design integration paths that support their use case
Design customer-facing documentation and technical project plans to drive urgency into onboarding engagements
Be an ambassador for your customers: Write feature request and bug tickets that support their long-term success on Returnly's platform
Provide technical and skills development guidance/mentorship to your teammates; level up those around you
Work cross-functionally with Returnly's Product, Engineering, & Go-To-Market teams to align the company on integration strategy
Your background:
A Bachelor's degree in Computer Science (or equivalent experience)
5+ years of relevant industry experience; proficient in at least one scripting language (Python, Java, JavaScript, Ruby, etc.)
Ability to lead and facilitate technical meetings, workshops, & presentations in front of a range of audiences (from executives to development teams)
Strong interpersonal and communication skills that allow you to match technical complexity with the appropriate audience
Familiarity with waterfall and Agile (Scrum, Kanban, etc) methodologies and the implications of development cycles on project delivery dates
Excellent knowledge of web technologies and SOAP/REST best-practices
Experience with at least one ecommerce platform such as Shopify, Salesforce Commerce Cloud, Magento, etc is a plus
Working knowledge of client-side technologies (HTML, CSS, JavaScript)
Prior startup experience a big plus
Our values:
Diversity
-
We are diverse, independent thinkers and still one team with one mission.
Openness and empathy
-
We learn and grow by listening to our customers and each other.
Integrity
-
We always do what's right for our customers, Returnly and ourselves - in that order.
Team
-
EQ is as important as IQ. We make time to help each other out.
Commitment
-
We are curious and fearless. We own risk, outcomes and everything in between.
We'd really love to hear from you, but before applying please check the following...
Read the values section above carefully and ask yourself if this is a good match for you personally. We want you to be an ambassador of these values!
Do you have all the skills required for this role? Can you demonstrate them? Be realistic - we will only consider applications that demonstrate relevant skills and match these role requirements.