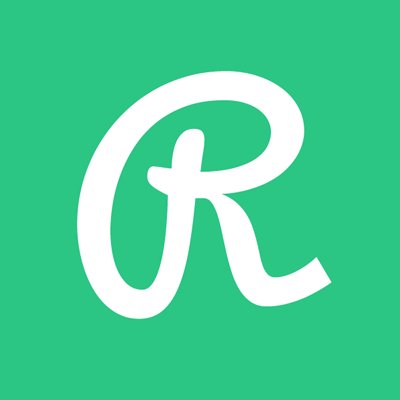 This job is no longer active
---
At Returnly, we value you as a whole person. We care about the skillset you bring to the table, but more importantly, we care about the kind of person you are, and the culture and attitude you bring to the table. As a
Web Designer
, y
ou will help to design solutions that will be used by our customers. You will find success in this role if you appreciate working with engineering to design, and improve websites.
You'll be involved in projects with different internal clients:
- Go-lives for large new merchant, working with Onboarding
- Improving current merchants' return centers, working with Customer Success
- Web projects working with Marketing
Here's what we look for in the attitude department
You are versatile and passionate about your work
You have a strong sense of ownership and responsibility
You are flexible and adaptable
You like to solve problems
You are a craftsman in your trade but you understand when "good enough" is enough
You are analytical and have keen attention to details
You have your own opinions and you are not shy about them, however you value consensus and strive to achieve it
You lead your teammates by example, you're the "go to" guy or gal
You're not afraid to change your mind given new facts, nor are you afraid to admit your mistakes
You strive in semi-structured start-up environment with a lot of opportunities and plenty of ambiguities
You can wear multiple hats
You have excellent communication skills and are able to explain your ideas clearly and concisely and you enjoy sharing them
You are very serious about the quality of your work and you ask no less from your colleagues
You understand and are interested in both big picture and nitty-gritty details
Prior startup experience a big plus
Responsibilities:
Take ownership of design projects
Design web page layouts, templates, and interactions
Product design assets for production
Collaborate with UX, marketing, engineering, and other teams
Work with front-end web developers to deploy designs
Understand, develop and apply consistent branding guidelines
Skills:
Graphic Design Fundamentals
Proficient in Web prototyping tools: Sketch, Figma, and Invision
Ability to take a project from concept to launch
Strong command of design and branding principles such as typography, color theory, hierarchy, and image composition
Attention to detail with a high degree of accuracy
Excellent time-management skills
Ability to deliver production-ready digital assets in a wide variety of formats
Comfort working in a deadline-driven environment
Working knowledge of Microsoft Office (Word, Excel, PowerPoint)
Good written and verbal communication skills
Excellent command of ENGLISH, both written and spoken is a MUST for communicating with a global team
At least 3 years experience in a similar position
Diversity - We are diverse, independent thinkers and still one team with one mission.
Openness and empathy - We learn and grow by listening to our customers and each other.
Integrity - We always do what's right for our customers, Returnly and ourselves - in that order.
Team - EQ is as important as IQ. We make time to help each other out.
Commitment - We are curious and fearless. We own risk, outcomes and everything in between.
We'd really love to hear from you, but before applying please check the following...
Read the values section above carefully and ask yourself if this is a good match for you personally. We want you to be an ambassador of these values!
Do you have all the skills required for this role? Can you demonstrate them? Be realistic - we will only consider applications that demonstrate relevant skills and match these role requirements.
Please make sure you have included a cover letter as part of your application. We want to learn from you and your achievements before we meet you in person!