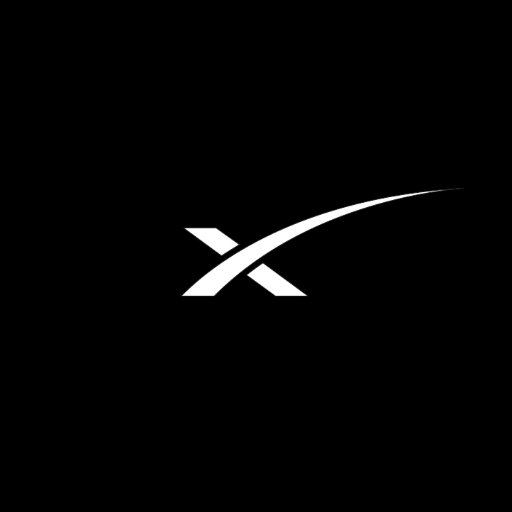 This job is no longer active
---
SpaceX was founded under the belief that a future where humanity is out exploring the stars is fundamentally more exciting than one where we are not. Today SpaceX is actively developing the technologies to make this possible, with the ultimate goal of enabling human life on Mars.
FACILITIES TECHNICIAN (SPACEPORT)
The Facilities Technician will support the operation and maintenance of our Starship build facility in Brownsville, TX. This position is directly responsible for ensuring that our facility systems are in top-notch condition.
RESPONSIBILITIES:
Maintain and repair company machinery
Perform basic rough and finished carpentry work in construction and repair of structures such as partitions, walls, doors, fences, window frames, office furniture, roofs, and shelves
Remove broken glass, putty or plastic; replace windows and door hardware; replace or arrange for replacement of glass for windows, doors, and light fixtures
Apply protective and decorative coats of paint, varnish, lacquer, and/or related materials to interior and exterior surfaces of buildings, furniture, equipment, and other structures
Operate compressors, sandblasters, spray equipment, and other small power equipment
Install, repair, and maintain drywall, wall texturing, and ceiling acoustic texturing
Perform basic electrical installation and repair work in wiring for switches, outlets, plugs, cables, power circuits and appliances; repairs lighting systems; inspects electrical systems for unsafe conditions
Identify and perform basic repairs of plumbing leaks or breaks; open clogged lines and drains; replace washers and other minor parts; maintain and monitor septic systems; repair and replace hot water heaters
Maintain grounds in clean and orderly manner including mowing, trimming, weeding; maintain grounds maintenance equipment; assist in general grounds maintenance activities
Pickup and deliver materials to work site. Materials may be located on site or off site and may require travel outside of the work location.
Lay forms, mix, pour and finish concrete for buildings, test stands, parking areas, etc.
Obtain and maintain licenses, operator permits or certifications as required
Perform other related duties, as assigned, for the purpose of ensuring an efficient and effective work environment
BASIC QUALIFICATIONS:
High school diploma or equivalency certificate
2+ years relevant experience in a combination of the following areas: carpentry, painting, HVAC, mechanical, heavy equipment, grounds maintenance, plumbing, and/or industrial maintenance
PREFERRED SKILLS & EXPERIENCE:
5+ years of experience in carpentry, painting, HVAC, appliance repair, mechanical, heavy equipment, grounds maintenance, masonry, plumbing, industrial maintenance, and other related fields
Any combination of education, training, and experience which demonstrates ability to perform the duties and responsibilities described including related work experience in one or more of the building trades
Experienced with standard practices and tools used in the maintenance and repair of building facilities; also experienced with safety practices and procedures related to the building trades; basic math to add, subtract, multiply, and divide
Effectively use a variety of hand and power tools; operate a forklift; read blueprints; review and identify projects needing to be services by outside contractors; follow oral and/or written instructions; communicate effectively in both oral and written form; maintain work logs; establish and maintain cooperative and effective working relationships with those contacted in the course of work assignments
Strong mechanical aptitude
Knowledge and skill in hazardous materials handling, application, and disposal
Use of precision measuring instruments
Ability to rapidly change roles/responsibilities while working in a high-paced, challenging work environment
ADDITIONAL REQUIREMENTS:
Flight hardware typically is built in tight quarters and physical dexterity is required, also the ability to lift heavy objects is required in this position (up to 25 lbs unassisted)
Ability to perform job duties that require standing, kneeling, crouching, twisting upper body, working in cramped positions in small openings and climbing hand over hand
Ability to work at elevated heights
Typically exposed to work in extreme outdoor environments – heat, cold, rain
Work performed in an environment requiring exposure to fumes, odors, and noise
Schedule varies based on site operational needs, overtime and weekends could be required; flexibility required
ITAR REQUIREMENTS:
To conform to U.S. Government space technology export regulations, including the International Traffic in Arms Regulations (ITAR) you must be a U.S. citizen, lawful permanent resident of the U.S., protected individual as defined by 8 U.S.C. 1324b(a)(3), or eligible to obtain the required authorizations from the U.S. Department of State. Learn more about the ITAR here.
SpaceX is an Equal Opportunity Employer; employment with SpaceX is governed on the basis of merit, competence and qualifications and will not be influenced in any manner by race, color, religion, gender, national origin/ethnicity, veteran status, disability status, age, sexual orientation, gender identity, marital status, mental or physical disability or any other legally protected status.
Applicants wishing to view a copy of SpaceX's Affirmative Action Plan for veterans and individuals with disabilities, or applicants requiring reasonable accommodation to the application/interview process should notify the Human Resources Department at (310) 363-6000.