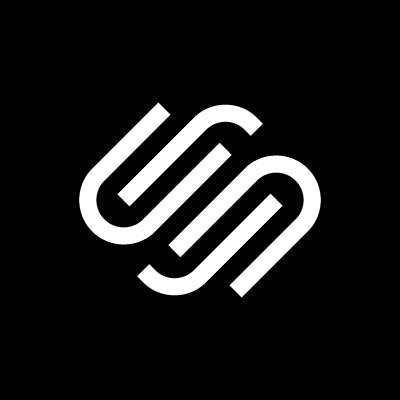 Apply Now
---
The Infrastructure Engineering teams are looking for experienced and passionate software and systems engineers to help in ensuring that customers around the world can access Squarespace sites reliably and quickly. We work together with the product teams to maintain the reliability of our features that are backed by a fleet of microservices, growing Squarespace's customer presence on the public Internet, and terminate internet traffic around the globe.
The Traffic team facilitates user requests from the public internet to the Squarespace infrastructure for millions of websites. Our job is to make sure those requests arrive at the correct backend safely, securely, and quickly. We manage all routing and Traffic infrastructure at Squarespace. This includes TLS termination and certificate renewal, application firewalls, response caches (Varnish), CDNs, L7 application load balancing, service to service communication through a Service Mesh based on Envoy Proxy, and Squarespace's external DNS providers.
We firmly believe in the SRE philosophy of applying software engineering methodologies to operational tasks. We communicate reliability with SLOs and know that if you can't measure it, you can't improve it. We create self-healing and self-orchestrating distributed systems. We operate multiple physical data centers and leverage this fact to our advantage with the ability to control every part of the entire stack. You will report to the team manager in NYC. Traffic is a remote-first team with members who work full-time from remote locations and members who frequently work from home.
RESPONSIBILITIES
Build internal services like L4 and L7 load balancing, automatic TLS certificate renewal, application service discovery and dynamic routing (service mesh) between our data centers and public cloud providers, application firewalls, and self service configuration of routing systems for customer teams.

Write high-quality and performant code that serves millions of websites securely, quickly, and reliably to the public internet and to Squarespace's global customer base. Create, own, and operate critical distributed systems that allow Squarespace to serve websites reliably. 

Share our on-call rotation and be an escalation point to assess complex problems in real-time across our high-traffic software systems.

Lead by example and break down how you make decisions to help grow team members who are earlier in their career. 
QUALIFICATIONS
Have technical discussions - both granular and high level - about technology without ego. Empathetic discussion allows the team to make the best decisions and technology choices to serve our users. 

Programming experience in at least one compiled language (Go, Java, C++, Rust) and one dynamic language (Python, Javascript, Ruby) is preferred. Knowledge of Go is a plus but not a strict requirement.

5+ years of experience building large-scale software and distributed systems in *nix environments and with technologies that run the internet such as TLS, HTTP (1/1.1, 2, QUIC/3), TCP,UDP, IP, anycast, multicast, and unicast routing.

A solid foundation in computer science, with competencies in data structures, algorithms, and software design practices. Understand paradigms for automatic and automated testing of distributed systems. Build tools that keep us shipping great code safely. 

Experience with Envoy, Linux containers, Kubernetes, Prometheus, or other CNCF software is a big plus. Experience with edge load balancing, Envoy, HAProxy, or other open source load balancers is also a big plus.

BS, or MS degree in Computer Science or related technical field or equivalent industry experience.
About Squarespace
Squarespace empowers people with creative ideas to succeed. By blending elegant design and sophisticated engineering, we empower millions of people — from individuals and local artists to entrepreneurs shaping the world's most iconic businesses — to share their stories with the world. Squarespace's team of more than 1100 is headquartered in downtown New York City, with offices in Dublin and Portland. For more information, visit www.squarespace.com/about.
Benefits and Perks
Health insurance with 100% premium covered

Flexible vacation

&

paid time off
Equity plan

401(k) plan with employer match

Free lunch and snacks

Education reimbursement
Today, more than a million people around the globe use Squarespace to share different perspectives and experiences with the world. Not only do we embrace and celebrate the diversity of our customer base, but we also strive for the same in our employees. At Squarespace, we are committed to equal employment opportunity regardless of race, color, ancestry, religion, sex, national origin, sexual orientation, age, citizenship, marital status, disability, gender, gender identity or expression, or veteran status. We are proud to be an equal opportunity workplace./