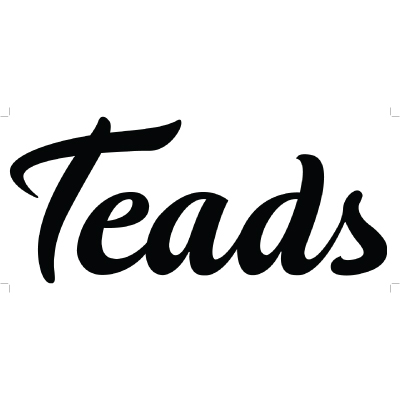 This job is no longer active
---
Teads is seeking a Senior Payroll Specialist to play a key role within the HR department and be responsible for all aspects of U.S. payroll processing. The role is under the supervision of the VP, Human Resources with a dotted line reporting to the Controller and will provide payroll support to employees, managers, and HR business partners.
Key Responsibilities
Process semi-monthly payroll for exempt and non-exempt employees in payroll and timekeeping systems.

Review and approve employee timecards into ADP WFN.

Manage workflow to ensure all payroll transactions are processed accurately and timely including importing or data entry of payroll data such as new hires, employee changes, garnishments, insurance, 401k deductions, deferrals and loans, direct deposits.

Reconcile payroll totals prior to and after transmission in the Accounting System.

Set-up Tax Jurisdiction for SUI and SIT per respective state and follow-up with ADP and respective State's department and manage State agency notices.

Process special/year-end adjustment payrolls, gross-up's, and third-party sick pay.

Respond to employee inquiries in a timely manner with the ability to trouble-shoot employee payroll concerns.

Support management with audits, reporting, special projects, and other duties that may be assigned to meet business needs.
Qualifications
5+ years processing payroll on ADP.

Experience working with local and regional teams in multiple locations.

Familiar with primary and secondary leave processes according to Federal and State disability regulations.

Self-starter, detailed, able to work independently.

Multi-state payroll is a plus.

Proficiency with G-Suite and Microsoft Applications including Google Sheets and Excel.
Requirements
Bachelor's degree is required.

Experience working within Media/Marketing/Tech Industry is a plus.
===== About Teads =====
Teads operates a leading, cloud-based, end-to-end technology platform that enables programmatic digital advertising across a global ecosystem of quality digital media. As an end-to-end solution, Teads' modular platform allows partners to leverage buy-side, sell-side, creative, data and AI optimization technologies.
For advertisers and their agencies, Teads offers a single access point to buy the inventory of many of the world's best publishers. Through exclusive global media partnerships, Teads enables advertisers and agencies to reach 1.9 billion unique monthly users* in brand safe, responsible advertising environments, while improving the effectiveness and efficiency of digital ad transactions.
Teads partners with the leading marketers, agencies and publishers through a team of 1000+ people in 30 countries.
We're committed to creating a dynamic work environment that values diversity and inclusion, and represents employees across a variety of skill sets. We embrace contributions from all ages, sexes, races, ethnicities, religions, sexual orientations and gender identities.