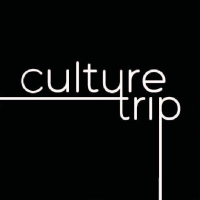 This job is no longer active
---
Culture Trip is a global hyper-growth startup operating in travel, media and entertainment. We create stories that reveal what is unique and special about a place, its people and its culture. In-house creative teams work with a global network of more than 300 freelance creators to produce articles, videos, photography, illustration and animation.
From just a dozen people in late 2016, the team has expanded to more than 250. This diverse group of software engineers, product designers, data scientists, editorial experts and content creators are spread across offices in London, New York City and Tel Aviv. Alumni of companies including Google, Facebook, Expedia, Lonely Planet, Spotify, Bloomberg, Viacom, TripAdvisor and the BBC have joined recently. A recent Series B funding injection from PPF Group of $80 million has further propelled rapid growth. Monthly unique visitors to the site have gone from 4 million to nearly 20 million, cross-platform social followers have increased from 1 million to 7 million, and app downloads have leapt from 50,000 to 2 million. Culture Trip videos have been viewed more than 2 billion times. Culture Trip, founded by Dr Kris Naudts, has been named by Forbes as one of the fastest-growing companies to watch.
Everyone working at Culture Trip is driven by a shared vision: to inspire people to go beyond their cultural boundaries and connect with the world around them. We want to bring the world to everyone and in doing so bring everyone closer together.
We are looking for a Management Accountant to join our Finance team to help manage our global operations at Culture Trip. Reporting to the Financial Controller, you will be responsible for a lot of the day-to-day operations of the Finance function as well as the month-end cycle. This is an exciting time to be joining Culture Trip as we step into the next stage of our journey, and we look forward to building out our Finance team to support and drive that growth.
Main Responsibilities:
Monthly management accounts for UK and US entities, including all balance sheet reconciliations
Consolidation and review of four entities
Managing payroll for UK & International entitiesGross margin & operating cost reporting
Oversight of AP, AR, bank recs and other duties performed by AP assistant
Accounting for online travel agency
Maintenance of company cycle scheme
Review of adherence to travel & expense policy
ONS (Office for National Statistics) forms
Dealing with ad hoc business queries
One direct report (AP assistant)
Desired Skills and Experience:
Qualified ACCA/CIMA/ACA or equivalent
1-2+ years' Post Qualified Experience
Experience of managing/supervising others
Good understanding of excel and Google suite
Use of Xero advantageous, and or Netsuite, Oracle ERP
Technology start-up experience a plus
Experience in media and/or travel industries nice to have but not essential
Culture Trip is committed to equality of opportunity for all. We strongly believe that diversity of backgrounds, ethnicities, experience, circumstances, abilities and perspectives leads to a better workplace for our employees and a better product for our users.